Anne-Marie Hutchinson to speak at AAML Meeting
Posted: 23 Oct 2013 by CHeryl Hepfer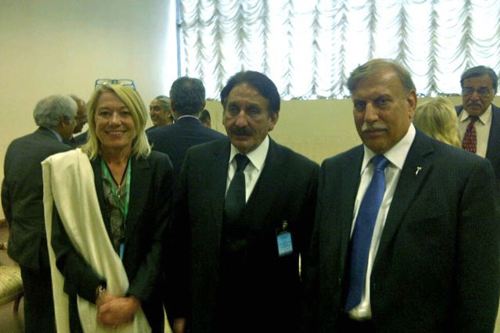 Anne-Marie Hutchinson, OBE, one of our Fellows, who has been at the forefront of the world's efforts to eradicate forced marriage, will be speaking at the American Academy of Matrimonial Lawyers annual meeting in Chicago on November 7, 2013. The subject of her presentation is "Forced Marriage in Our Back Yard."  
Ms. Hutchinson is the first speaker for the AAML Foundation Wilder Lecture Series, in memory of Joanne Ross Wilder, who had been a Fellow of both the American Academy of Matrimonial Lawyers and the International Academy of Matrimonial Lawyers.
Forced Marriage, a form of human trafficking, is deplorable violence and abuse at the hands of family members.  Ms. Hutchinson will be meeting with community leaders in Washington, DC the following week, to explore efforts within the United States to address this human rights violation.
---