Buenos Aires - here we come!
Posted: 24 Aug 2013 by Cheryl Hepfer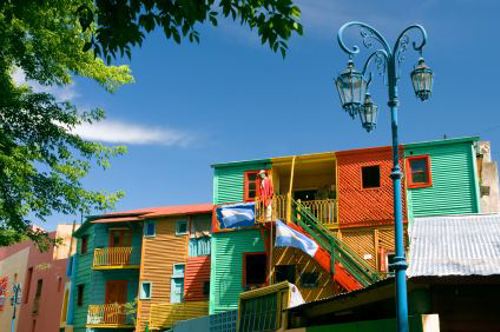 We begin our meeting next month with The Hague Symposium on Child Abduction.  We are very grateful to Nancy Berg and Fabiana Quiani who have  made the arrangements for the first Hague Symposium of its kind to take place in South America.
The meeting itself begins on Wednesday, September 18th with a tour of the magical city of Buenos Aires.  The evening Welcome Reception will be held at the Mansion of the Four Seasons Hotel.  We are fortunate to have 21 first timers joining us at this meeting.  It's not too late to register for the meeting if you have not already done so.  All of the information and the registration form is on the IAML website at www.iaml.org/events/buenos_aires.
Keep an eye out for information regarding our dine around choices.  You and your friends will be able to select the restaurant or the host for Wednesday, Thursday and Friday nights.  It's a wonderful opportunity to meet and mingle with other Fellows in a small and friendly setting.  Don't pass up this opportunity to enjoy a fabulous dinner in the company of our members from all over the world.  
Those attending the meeting will be able to review the newest Thomson Reuters  publication, Family Law - Jurisdictional Comparisons, of which our own James Stewart was the General Editor.  There is a 20% discount to IAML Fellows who purchase the book.  Thomson Reuters are kindly sponsoring the Welcome Reception.
Please go to the website for information regarding the meeting and practical tips.  I look forward to seeing many of you there!
---