Buenos Aires Meeting
Posted: 8 Oct 2013 by Cheryl Hepfer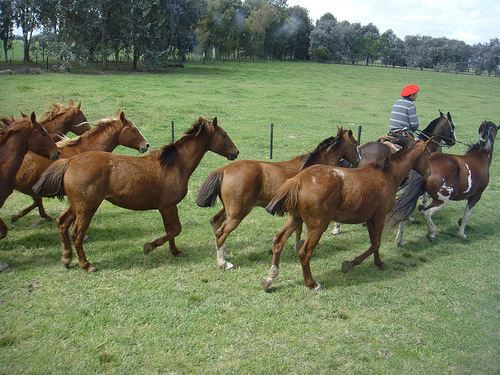 Those of us who attended the meeting in Buenos Aires found it to be "beyond fabulous!"  We began the week with The Hague Symposium, which was very well received.  Many thanks to Nancy Berg and Fabiana Quaini for their hard work.  The Hague Symposium was videotaped and will be made available to organizations and bar associations throughout South and Central America.
Over 230 of our Fellows and guests attended the Welcome Reception at the Four Seasons Hotel on Wednesday night.  It was the perfect venue for us to meet and greet old friends and the 21 first timers in attendance.  Many thanks to Mia Reich Sjögren for her efforts in making all of our new Fellows and first timers feel welcomed.  The first timer's dinner, which followed the Welcome Reception, provided an opportunity for those new to the IAML to meet the Executive Committee in a relaxed setting.  
Rachael Kelsey, my CLE Chair for the meeting, organized and presented two mornings of entertainment and wonderful speakers.  Many thanks to all those who provided the materials to make the educational component of our meeting first-rate.
Many thanks to Susan Myres and her assistant, Laura Hallmon, who coordinated the dine arounds, and to the many hosts who volunteered to coordinate the dinners each evening.  The dine arounds provided a wonderful opportunity for folks to gather together in small groups and get to know each other better.
Our Audrey Ducroux Memorial Lecture speaker, economist Andres Borenstein, provided us with a great deal of information regarding Argentina's political and economic situation.  And the President's Dinner, at El Zanjón, was truly memorable.  
Those who extended and joined us at the Estancia on Sunday enjoyed the unique experience of seeing a traditional Gaucho barbecue over an open fire, and competition showing their unique skills.  The polo ponies at the Estancia and the de Guevara family, who welcomed us into their home, provided us with a perfect opportunity to see the beautiful Argentine countryside.
We are grateful to our meeting sponsors who helped to make the program and activities truly special.   They include: The Law Office of Fabiana Quaini of Buenos Aires, Argentina; Thomson Reuters of London, England; Kolodny & Anteau of Beverly Hills, California, USA; Hampton, Winter & Glynn of Hong Kong; Harris-Ginsberg LLP of Los Angeles, California, USA; Paulo Lins e Silva Advogados of Rio de Janeiro, Brazil; Buchbauer & McGuire, P.C. of Winchester, Virginia, USA; Walzer & Melcher LLP of Los Angeles, California, USA; Pollock Begg Komar Glasser & Vertz LLC of Pittsburgh, Pennsylvania, USA; Holmes, Diggs & Eames of Dallas, Texas, USA; West, Green & Associates of Orlando, Florida, USA; and Stabile & Cowhig of Orange, California, USA.
We are asking those of you who took photos and videos during the meeting to please send them on to Donna Goddard, so that we can download the best of them onto our website for everyone to enjoy.
---