The Latin-American/Spanish-Speaking (LASS) Forum
Posted: 21 May 2014 by Cheryl Hepfer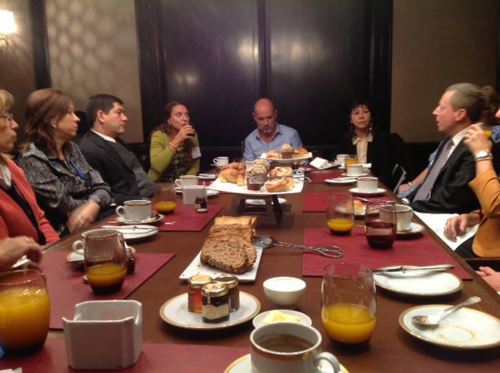 During the IAML Annual Meeting in Buenos Aires (September 2013), a breakfast was held to bring together Spanish and  Portuguese speaking IAML Fellows.  That gathering was a huge success.  It formed the genesis of a new group, LASS, which can deal with the peculiarities and relevant issues affecting family lawyers in those jurisdictions.
Alberto Perez Cedillo was instrumental in organizing the meeting, which has resulted in the group's formation.  A follow-up conference is being scheduled to take place in conjunction with the European Chapter Meeting in Seville in March, 2015.
Anyone interested in taking part or joining this group should contact Alberto Perez Cedillo.
---