President's Blog, February 2022
Posted: 14 Feb 2022 by Marlene Eskind Moses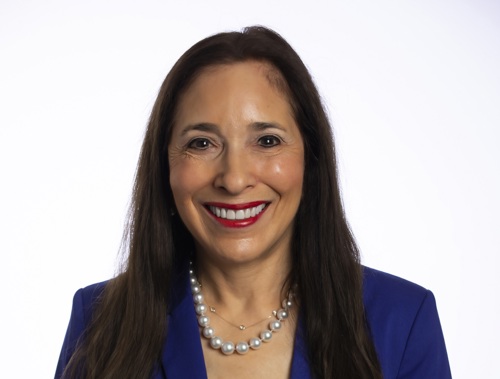 It is with pleasure I share with you my final report as IAFL President.  IAFL Global is doing exceptionally well. Our membership is strong and our numbers are good.   
 MEMBERSHIP
 There are currently 920 Fellows in all categories.  In the year from February 2021 to February 2022 we lost 22 members mostly due to retirements or resignations.  Three Fellows were removed from the Rolls for non-payment of dues.  I would like to thank the Chapter Presidents and others for having assisted with the chasing of dues payments.  We receive a number of enquiries each week from aspiring members.  These enquiries continue to be closely tracked.
 FINANCES
 The IAFL is fiscally sound. There is $1.58 million in our cash balance. 
 CHATS
 All our Chapters have continued with monthly chats which have been enjoyable and informative and have kept our Fellows connected. 
NEW ORLEANS MEETING
I would like to thank our USA Chapter and President Reneaux Collins for all their work in organizing the meeting in New Orleans.  I know it has not been the easiest of tasks as planning has had to take account of ongoing restrictions due to Covid.  I am sure it will be a wonderful meeting, and we are sorry that circumstance prevent some of our community from joining us.
TRANSITION of ADMINISTRATIVE SUPPORT
Since our last Executive Meeting in December, the transition of the administrative function to the team from Judy Lane ICS has continued with Donna Goddard and Ali Massey being the key points of handover.  Donna will finish with IAFL at the end of February.  Ali will continue to oversee arrangements for the meeting in Athens (May 2022) and Ibiza (October 2022)
 I am very appreciative of all of the tremendous support and care that Donna has given to our organization for the past 18 years. Ali had been the perfect complement to Donna assisting with tasks and projects and ably helping the European Chapter.  Sarah Lenoir and Sarah Broadbent are also to be thanked for their role in carrying out administrative tasks.
 We welcome Judy Lane ICS and all of the talent and resources that they bring to us. They are already deeply involved and are doing tremendous work. Special recognition goes to Marc Pursals, Annie Dunster and Ele Dexter for their contributions.
 COMMITTEES AND SPECIAL INTEREST GROUPS
Our committees continue to thrive and I would like to thank all leaders and volunteers for their continued commitment.
IN PERSON MEETINGS
It is wonderful that we are able to resume meeting in person. I know our Fellows are also delighted – registrations for Athens flooded in when the event went live.
 Sadly, our efforts to hold a meeting in Bangkok have again been thwarted by Covid.  Thailand was under restrictions and it became clear in late January that it would not be feasible to hold a meeting there in July as planned.  To mitigate financial loss, we have now secured dates for May 2023.  We have received confirmation that all monies paid will be carried over to these new dates.  I am very grateful to the Asia Pacific Chapter management for agreeing to these revised dates and arrangements as I realize it does impact plans for their own Chapter activities.
MANY THANKS
In closing, I want to extend many thanks. First, I say thank you to the members of the IAFL Executive Committee and the Management Committee for their unfailing support over the past almost two years.  It has been a pleasure and privilege to work closely with you.
The Chapters and their leadership are to be recognized and thanked for making sure our Fellows stayed connected and had the opportunity to share and learn from each other during these trying times.  They also expanded their membership significantly which is remarkable. 
Thanks to the Board of Governors who aptly carried on their work via Zoom with full attention and devotion. 
I am also most grateful for the patience and support of each and every Fellow. We have pivoted, shifted, scheduled and rescheduled meetings, Zooms, chats and travel. It was met with disappointment in some cases but always with the attitude of working around the challenges and proceeding in a most productive manner.  Fortunately, we are even stronger as a result of moving through the adversity so competently.
I truly appreciate the opportunity to have served as president of this outstanding organization. I consider it a highlight of my career. 
I look forward to witnessing the Academy's further growth and expansion under the able leadership of Tom Sasser. With all of his years of experience and dedication to the IAFL, I know our organization is in competent capable hands. 
 Stay well!
 Warmest regards to you all.
 Marlene
---