IAFL Introduction to European Family Law Conference, Ibiza, Spain
Event date: 13 Oct 2022
---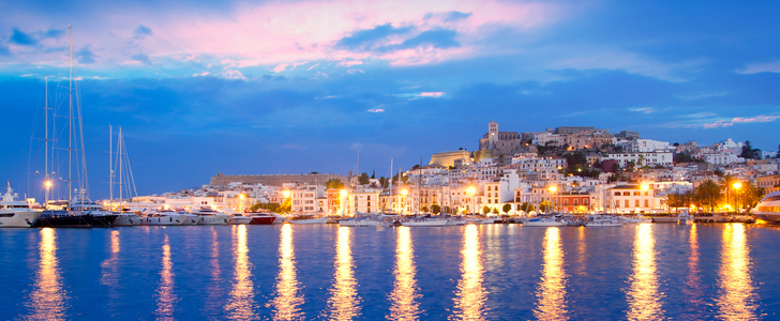 Where and When
Palacio de Congresos de Ibiza (Conference venue)
Avenida Doctor Camacho nº 9-11
Santa Eulalia del Río
07840 Ibiza

Sol Beach House Hotel (Lunch and drinks reception)
Pare Vincent Costa 2
Santa Eulalia del Río
07840 Ibiza
Start:  Thursday 13th October 2022 at 13:00 PM
End:  Friday 14th October 2022 at 4:30 PM
---
Map and Directions
---
Details
Building on successful recent IAFL conferences for younger delegates, this 1.5 day conference is taking place on the Balearic island of Ibiza, Spain. 
Target Audience
The Conference is open to all lawyers who have an interest in European Family Law. It is not primarily designed for IAFL Fellows, but rather for individuals who practice in European Chapter jurisdictions and who are thinking about applying for fellowship and want to get a bit more of a feel for the IAFL, or those who anticipate applying in the next few years, and who want to get to know some IAFL Fellows before they do so. It will provide fabulous networking opportunities for delegates, with significant interest already having been shown, and delegates expected from over 30 different jurisdictions from Europe and beyond.

IAFL and the IAFL European Chapter particularly hope to welcome attendees from continental European countries which are currently under and un-represented within the IAFL. A reduced registration is offered to delegates from Albania, Armenia, Azerbaijan, Belarus, Bosnia and Herzegovina, Bulgaria, Croatia, Czechia, Estonia, Faroe Islands, Georgia, Hungary, Kazakhstan, Kosovo, Latvia, Lithuania, Moldova, Montenegro, North Macedonia, Poland, Romania, Serbia, Slovakia, Slovenia, Turkey and Ukraine.
Registration Fees
Please note that we now have a waiting list for the Ibiza meeting, please email iafl@judylaneics.com stating your registrations type and the dinners that you wish to attend. 
Registration Fee for Lawyer Delegate/Fellows: $350
Reduced Registration Fee for delegate from countries where IAFL is under or unrepresented (list of countries in further information): $150
Conference Hotel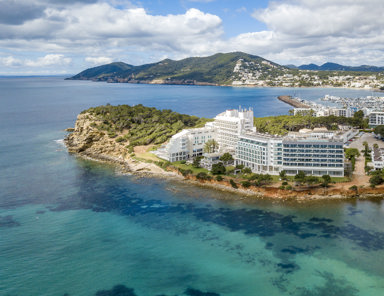 IAFL has reserved a limited number of rooms at the Sol Beach House Hotel. Rooms can be booked until 30th September 2022, and are offered on a first come first served basis. The rates are €130 for single occupancy and €140 for double occupancy, per room, per night, and are inclusive of VAT (currently 10%, subject to change) and buffet breakfast. Rates do not include city tax (€4.40 per person per night, exclusive of VAT). 
Cancellations can be made without charge up until 12th September 2022. Cancellations made after 12 September 2022 will result in a full stay penalty charge of the total cost of the booking (including tax).  In the event of no shows, (non-arrival on the day of your booking), the same penalty will be applicable.  Rooms may be sold out prior to this date. Any queries about hotel reservations should be sent to iafl@judylaneics.com
Conference Venue
The conference will take place at the Palacio de Congresos de Ibiza, located less than a minute's walk from the conference hotel.
Conference Materials
Click here to view the following Ibiza Conference Papers and Resources
Pocket Programme
Education Programme
Education Programme Materials Pack
Participation List
Restaurant Recommendations
Conference Programme
Thursday 13th October
Lunch
Afternoon Conference
Evening Welcome Reception at Sol Beach House Hotel
Optional Dinner at ME Ibiza Hotel 


Dinner for lawyer delegate: $75
Dinner for non-lawyer accompanying guest: $100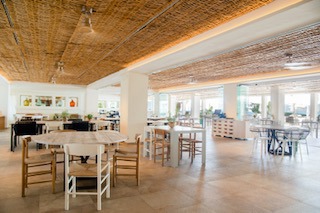 Friday 14th October
Morning Conference
Lunch
Afternoon Conference
Drinks Reception at Sol Beach House Hotel
Optional Dinner at Hotel Aguas de Ibiza

Dinner for lawyer delegate: $65
Dinner for non-lawyer accompanying guest: $100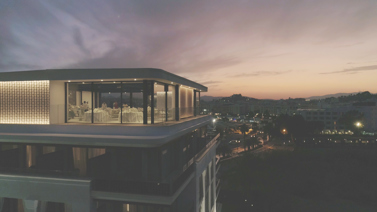 Education Programme
The Education Programme is designed around participation and will feature sessions from over 20 different jurisdictions, covering both black letter law and soft skills. The programme is being coordinated by Jennifer Wilkie (Scotland) and Frances Goldsmith (France).  See 'Conference Materials' above for the full details of the programme sessions and speakers and the meeting papers.
Sponsorship
IAFL is grateful to our meeting sponsors who are helping to make the meeting and its activities accessible to International Family Lawyers from around the world:
Our Family Wizard, Conference Sponsor

4PB, Thursday Dinner at Chiringuito Blue, Ibiza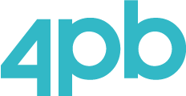 Payne Hicks Beach LLP Thursday Drinks Reception

  Harris Ginsberg, Friday Education Programme

Diggs & Sadler, Friday Drinks Reception
Burness Paull LLP, Pocket Programme

Nancy Zalusky Berg LLC,  Sponsor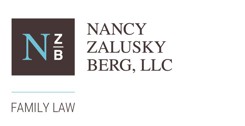 QEB, Thursday Education Programme

The IAFL is offering sponsorship opportunities for the Ibiza conference to help make the meeting a memorable one and to keep it as affordable as possible. IAFL is also inviting support for delegates from parts of the world who are particularly affected by the ongoing war in Ukraine from Fellows and firms and are hoping to raise sufficient funds to pay for registration and to meet additional costs including the dinners and accommodation for as many delegates as possible. Sponsorship opportunities can be viewed via the green button below. If you are interested in sponsoring please contact annie.dunster@iafl.com
If you have been affected by the ongoing war in Ukraine and would like to apply for financial assistance please contact, in confidence, Rachael Kelsey.
Further Information
Reduced registration fees for delegates from the jurisdictions where we are currently under or un-represented (Albania, Armenia, Azerbaijan, Belarus, Bosnia and Herzegovina, Bulgaria, Croatia, Czechia, Estonia, Faroe Islands, Georgia, Hungary, Kazakhstan, Kosovo, Latvia, Lithuania, Moldova, Montenegro, North Macedonia, Poland, Romania, Serbia, Slovakia, Slovenia, Turkey and Ukraine). IAFL also hopes to give additional financial assistance to delegates who have been impacted by the current humanitarian crisis. For further information, please contact Ele Dexter via email ele.dexter@iafl.com
Use of delegate data:
IAFL uses conference booking and hotel booking data to answer queries, to manage and to process all registrations, to organise all social functions and to keep you updated about meeting arrangements. IAFL will not share conference booking and hotel data with anyone outside of the organisation except where necessary to deliver our services.
Photographs taken at IAFL meetings are shared with Fellows through the members area of our website. Photographs of speakers may also be used on IAFL's website and social media. Any Lawyer Delegate/Fellow who does not wish us to share photographs should make IAFL aware by emailing: iafl@judylaneics.com. For further information about how IAFL protect your personal information, please review our Privacy Policy.
Refund Policy 
Registration cancellations received in writing to iafl@judylaneics.com will be accepted before 13 September 2022 and fees refunded less a USD 100.00 per person administration fee. Dinner fees will only be refunded after the event if the Academy is able to fill the spaces. 
Cancellations received after 13 September will not be refunded. However you can transfer your registration and any dinner bookings to another person up to the date of the event. Notice of transfers must be made in writing by email to iafl@judylaneics.com.
No refunds will be made for non-attendance at the Conference.
Note that if you need to cancel your hotel room at Sol Beach House Hotel and booked it through the IAFL, the hotel's cancellation policy can be viewed under Conference Hotel section.  For cancellations of hotel bookings made via other means, please refer to your booking confirmation or contact your chosen hotel directly.
In the unlikely event the Conference is cancelled by IAFL, any travel and accommodation costs will not be refunded.
COVID-19
Click here to review the Government of Spain website. This is updated on a regular basis. You should be aware that there are different requirements depending on which country you are travelling from. The website also details what measures foreign visitors will be required to take during their stay in Ibiza.
By registering to attend the IAFL Introduction to European Family Law Conference, you agree that you will not attend if you have any COVID 19 symptoms. If, during your attendance, you develop any Covid-19 symptoms, you will immediately:
• Self-isolate
• Comply with all local/national government restrictions
• Inform the IAFL team by email (ele.dexter@iafl.com).
Your attendance is at your own risk and you agree that the IAFL and its contractors cannot be held responsible if you contract Covid 19 either before, during or after returning from the Event. These terms and conditions are subject to change prior to the Event.
Weather
The day time temperature is likely to vary between 18 and 24 C (64 and 75F)  It will be cooler during the evenings, likely dropping to 16 C.   
Dress Code
The dress code for the education and social programme is 'smart casual'.
Airport Transfers
The hotel is situated 20 km from Ibiza airport.  Journey time is approximately 30 minutes.  
Mailing List for IAFL Open Meetings
Click here to subscribe to our mailing list if you are not a Fellow of IAFL and would like to hear about IAFL conferences and webinars which are open to Family Law professionals who are not IAFL Fellows. This will include information about the Ibiza Conference. (Note that IAFL Fellows should not subscribe to this list since they will be informed separately.)
---