IAFL European Chapter Meeting, Athens
Event date: 11 May 2022
---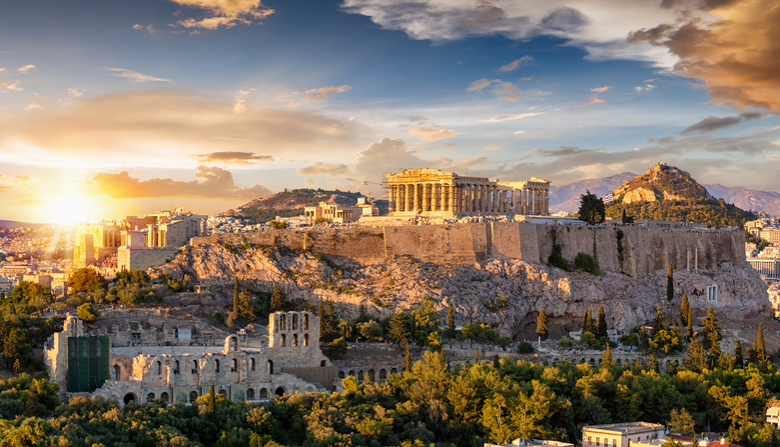 Where and When
Hotel Grande Bretagne
Syntagma Square
Athens, Greece
Start: Wednesday 11th May 2022 at 12:00 PM
End: Sunday 15th May 2022 at 8:00 AM
---
Map and Directions
---
Details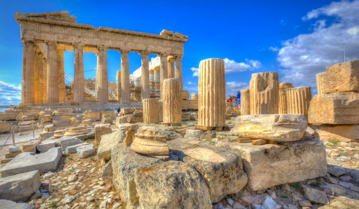 Athens has been a destination for travellers for millennia. Home to a third of Greece's population, it is a busy, diverse, vibrant city. Evidence of its long history is everywhere you look, from its world-class archaeological sites and museums to city squares, markets and palaces. Above it all sits the Acropolis, a UNESCO World Heritage site, visible from anywhere in the city. Modern Athens embraces its past, but it also looks to the future. Its city centre is being revitalised with pedestrian areas, rebuilding of squares, and architecturally designed buildings. Since hosting the 2004 Olympic Games, Athens has improved its social amenities and infrastructure to the extent that its top-ranking metro system has been described as 'a real ancient and contemporary art museum under the city'. In the past few years, Athens has built a reputation as a multi-faceted and lively arts destination. Local artists have developed a stronghold community which welcomes creatives from all around the world. Athens has one of the biggest street art scenes internationally, teamed with an inventive street food scene. To visit Athens means experiencing a well-established city, but one with a new, exciting, revived presence.
Meeting Hotel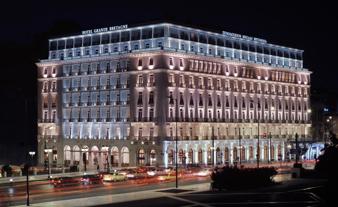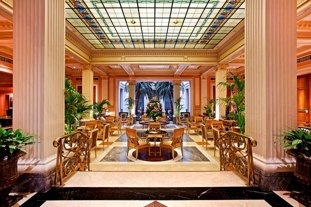 With breath-taking views of the fabled Acropolis, regal Syntagma Square and the Parliament, lush Lycabettus Hill or the original Olympic Stadium, the acclaimed 5-star Hotel Grande Bretagne offers an unrivalled perspective of Athens' mythical history. Located right in the heart of the city since 1874, the historic landmark hotel is within walking distance of exclusive shopping areas, museums and the business district. When the Olympic Games were revived for the first time in 1896, the Hotel Grande Bretagne was the official host of foreign missions, diplomats, statesmen, political figures and royalty.
IAFL has reserved a limited number of rooms at the hotel which can be booked until 3rd April 2022, and are offered on a first come first served basis. The room rates are as follows: Classic Rooms (€335.02 single - €357.73 double) and Deluxe Rooms (€465.62 single - €488.33 double). These rates are inclusive of breakfast but do not include city tax (€4 per room per night). Cancellations can be made free of charge up until 3rd April 2022; after this time, cancellations and no shows will result in a full stay charge. Any queries about hotel reservations should be sent to hotels@judylaneics.com
Meeting Programme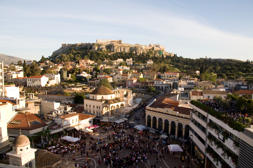 Please note that the meeting programme is still evolving.

Wednesday 11th May
Walking tour with visit to ancient Agora, Tower of the Winds and Hadrian's Arch
Evening: Welcome Reception and Dinner at the Hotel Grande Bretagne
Thursday 12th May
Morning: Education Programme for Lawyers; visit to Benaki & Cycladic Museum for Accompanying Guests
Afternoon: Tour of the Parthenon & Acropolis and visit to the Acropolis Museum
Evening: Happy Hour and dinners in Athens
Friday 13th May

Morning: Education Programme for Lawyers; wine tasting for Accompanying Guests

Afternoon: Boat cruise and visit to Aegina Island and Temple of Aphaia
Evening: Dinners in Athens
Saturday 14th May

Morning: Education Programme for Lawyers followed by IAFL European Chapter AGM
Afternoon: Visit to the National Archaeological Museum or a Beach Club
Evening: President's Dinner at Ble Pavillion
Education Programme
The Education Programme is being led by Mark Harper (England), Julia Pasche (Germany) and James Stewart (England). An outline programme will be added as soon as it is available.
Sponsorship
IAFL are truly grateful to our meeting sponsors who are helping to make the meeting and its activities accessible to International Family Lawyers from around the world:
Penningtons Manches Cooper LLP: Principal sponsorship of the meeting
Rechtsanwalt Dr. Alfred Kriegler: Welcome Reception
Teitler & Teitler LLP: The President's Dinner
CMS Monaco: Friday's Education Programme
Naimi & Cerceo: Coffee Breaks
Harris Ginsberg LLP: Entertainment at The President's Dinner
Carmen R Gillett PLLC: Speakers' Gifts
Schaffer Family Law, Ltd.: Pocket Programmes
Click here to review the sponsorship opportunities available for Athens.
Please email Ali Massey at ali.massey@iafl.com if you are interested in sponsoring the meeting.
Miscellaneous information
Meeting Registration
Meeting Registration will open in January 2022.
Weather
The weather in Athens in May is very warm and dry, with an average high of 77°F/25°C and usual daytime temperature of 71°F/22°C. It can still be chilly at night with lows of just 61°F (16°C), so bring a jacket for dining al fresco.
Further information
If you would like more information about the meeting, please contact Ali Massey at ali.massey@iafl.com.
---