IAFL Asia Pacific Chapter Meeting, Bangkok, Thailand
Event date: 26 Feb 2020
---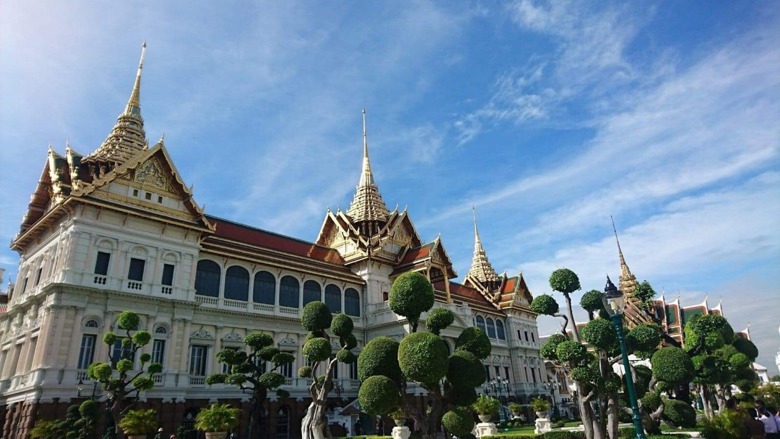 Where and When
Banyan Tree Hotel
21/100 South Sathon Road
Bangkok 10120
Thailand
Start: Wednesday 26th February 2020 at 12:00 PM
End: Sunday 1st March 2020 at 2:00 PM
---
Map and Directions
---
Details
IAFL are very sorry to announce that, due to the risk from the Coronavirus, our Asia Pacific Chapter Meeting has been postponed and will now take place from 14th - 18th October 2020. Further details will follow.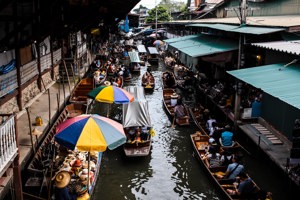 Welcome to the Asia-Pacific Chapter's first stand-alone chapter meeting. We are very excited that the meeting will be held in cosmopolitan and diverse Bangkok, Thailand. We have selected a range of topics for our education program which are relevant and timely for family law in this part of the world and we have invited eminent local and international dignitaries to speak at the meeting. The Chapter has not forgotten, however, that we are being hosted in a country that has pressing social issues such as child exploitation, HIV/AIDS and homelessness. We have, therefore, resolved that the meeting will support and visit a charity, "Hands across the Water", that reflects the aims and values of the IAFL. Hands across the Water enriches the lives of disadvantaged children and communities in Bangkok and in Thailand. We invite you to support the charity during the meeting if you are able.
Bangkok – the City of Angels - is Thailand's capital city and its most populous. It is also the world's most-visited city, and once you've been, you'll understand why. It's a city of contrasts, with 200 year old villages sharing space with modern mega-malls; gleaming Buddhist temples side by side with vibrant nightclubs; narrow streets crammed with noodle stalls overlooked by rooftop haute cuisine restaurants. These contrasts give Bangkok its unique character. Bangkok is perfect for urban exploration: take a longboat through a floating market; cruise through Chinatown in a tuk-tuk; catch the BTS Skytrain to the nightlife district of Sumkhumvit with its cosmopolitan vibe. Foodies are well catered for in Bangkok, with every regional Thai and international cuisine found here, and that makes for one of the best dining destinations in the world.
Meeting Hotel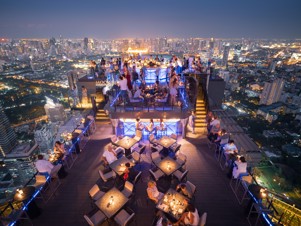 Well-known for being the tallest luxury spa hotel in Bangkok, the Banyan Tree Bangkok boasts unparalleled panoramic cityscapes, elegantly decorated guest rooms, renowned legendary service and the club lounge with integrated spa facilities. Located in the heart of Bangkok's central business and embassy district, Banyan Tree Bangkok also affords guests great ease for shopping, entertainment and sightseeing.
The hotel's rooms and suites are sleek and contemporary but have sophisticated design flourishes which create a warm aesthetic. The floor-to-ceiling windows ensure that natural light floods the space, as well as capitalising on the fantastic panoramic city views, for which the property is famous.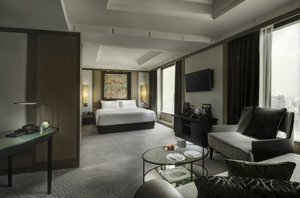 IAFL reserved a number of rooms at the Banyan Tree which could be booked until 10th January 2020 at the following approximate rates in US dollars including breakfast for up to two people, wifi and all taxes: Horizon rooms $214, Oasis rooms $245 and Serenity Club rooms with access to the Club Lounge on 19th floor $276.
10 January 2020 update: The Banyan Tree Hotel has now released any unsold rooms in the IAFL room block. Further rooms may be offered at the same rates, depending upon availability. To enquire, please email Siriluck Prapojanasomboon via Siriluck.Pr@banyantree.com
Meeting Programme
Click here to view the detailed meeting programme
The meeting programme is outlined below. 
Tuesday 25th February 2020
The IAFL Asia Pacific Chapter will be hosting a half day "Introduction to International Family Law" conference in Bangkok. Although the target audience for the symposium are non-Fellows from Thailand and the Asia Pacific region, IAFL Fellows may wish to attend. Click here for details and to register.

Wednesday 26th February 2020
Afternoon TukTuk visit to M R Kukrit House 
Evening Welcome Reception in the Sukhothai Gardens
Thursday 27th February 2020
Morning Education Programme for Fellows and Lawyer Guests

Morning Activities for accompanying and young guests: Cooking Class or Thai Massage
Afternoon Tours for all: Royal Grand Palace + Wat Phra Kaew + Wat Pho or Jim Thompson House + Suan Pakkard Palace or Charity Activity
Evening First Timers Dinner for Fellows attending their first IAFL meeting as a Fellow and their guests to meet and mingle with IAFL Executive Committee and their guests


Evening Dinner choices for all
Friday 28th February 2020
Full day education programme for Fellows and Lawyer Guests
IAFL Asia Pacific Chapter Meeting for Asia Pacific Chapter Fellows
Full day activity for accompanying and young guests: Thonburi Klong boat tour + Wat Arun 
Evening happy hour at Vertigo Too at the Banyan Tree for all
Evening Dinner choices for all
Saturday 29th February 2020
Full day tours for all - Ayutthaya or Railway and Floating Markets or half day visit to Chatuchak Market
Evening President's Dinner at the Banyan Tree Hotel for all
Education Programme
The Education Programme will cover the following topics:
Family Law in Thailand: An Overview
Discovery – comparison through Asia Pacific jurisdictions on available remedies
Marriage-like Relationships
Children, property, maintenance, inheritance and talaq in Sharia Law
International Commercial Surrogacy – ethical issues
Abduction of Children to Non-Hague Convention Countries
Click here to view the detailed Education Programme
Participation List
Click here to view the Participation List
Post-Meeting Tours
Our meeting agent, Corporate Travel Managment (CTM), has suggested two post-meeting tours for IAFL to Chiang Mai and Cambodia. The quotations for the tours were only valid until 20th December. CTM has advised us that they will try their best to accommodate any late applications, however, prices may change.
Click here for more information about the Chiang Mai Tour
Click here for more information about the Cambodia Tour
Sponsor Bangkok
The IAFL Asia Pacific Chapter are truly grateful to our meeting sponsors who help to make the meeting and its activities accessible to International Family Lawyers from around the world:
Lander & Rogers Lawyers: Principal Sponsorship of the Meeting
Borrelli Walsh: Welcome Reception
Rajah and Tann Singapore LLP: Thursday's Education Programme & Photographer 
Eversheds Harry Elias: Bangkok Introduction to International Family Law Conference
Kolodny Law Group: Coffee Breaks for Educational Programme Thursday & Friday
Rechtsanwaltskanzlei Dr. Alfred Kriegler: Entertainment at President's Dinner
West Family Law Group: Entertainment at Welcome Reception
Harris Ginsberg LLP: Friday's Happy Hour at Vertigo Too
Kennedy Partners: Speakers' Gifts
Schaffer Family Law: Pocket Programmes
The IAFL Asia Pacific Chapter is also very pleased to have received s
ponsorship donations for their conference charity "
Hands Across the Water
" from: 
Aronson Mayefsky & Sloan, LLP
Blanchfield Nicholls
Siegel & Kaufman, PC
Jason Walker
We would very much welcome offers of sponsorship from Fellows, their firms or other firms wishing to develop a relationship with IAFL. All sponsors will be recognised on our website, in conference materials and during the course of the meeting, and would have the opportunity to distribute promotional material to delegates.
Click here to review the sponsorship opportunities available for Bangkok
Please e-mail Donna Goddard at donna.goddard@iafl.com if you are interested in sponsoring the meeting.

Dress Code
Dining out:
For all guests, smart/casual (i.e. long trousers or dress, and closed shoes) is a must. Guests are requested not to wear shorts, sleeveless shirts (for men), sandals or slippers when entering into or dining at any of the reserved venues or restaurants.

President's Dinner:
'Orientale' with Asian/Eastern dress welcomed.

Thai temples: When you visit Thai temples, you are expected to dress appropriately. The basic rule is to cover your shoulders and knees, and ideally your ankles too. On the bottom half, wear longer shorts, capris, pants/trousers or a knee-length or longer skirt. On top, choose any shirt that fully covers your shoulders. A t-shirt, blouse or polo is fine, whereas a tank top or strappy top is not. However, a pashmina or scarf worn round the shoulders to cover them is an acceptable quick-fix. Sandals may be worn at some temples, however closed-toe shoes are more appropriate. Slip-on shoes are easier than wearing laced shoes, as shoes are left outside at the temple entrance. You may wish to bring a pair of ankle socks with you, as tiled floors at many temples get hot in the Thai sun. However, take care in socks as floors can be slippery.If the temple you are visiting is Wat Phra Kaew, there is a strict dress code. Men must wear long pants and shirts with sleeves. Women must wear long skirts or long pants to cover up their knees, but no tight-fitting leggings or stretch pants are allowed. Shoulders must be kept covered and no see-through or revealing clothing, or sleeveless tops may be worn.
Visas
You will be able to travel to Thailand with a Tourist Visa (if you are planning to stay for less than 30 days) and are not required to obtain a Business Visa.
Click here for information about tourist visas in Thailand and to find a list of the 64 countries where citizens may benefit from visa exemption when entering Thailand as tourists.
Terms and Conditions
Refund Policy
Full refund of registration fee if cancellation occurs before Wednesday 12th February, 2020 less $100 administration fee per person (credit card costs and expenses of the administrator). No refund of registration fees thereafter. Tour and event fees are refundable if cancellation occurs before Wednesday 12th February, 2020 only if the IAFL is not charged.
Non-Practising Fellows
Non-Practising Fellows who wish to attend the Education Programme should register as a 'Fellow'. Non-Practising Fellows who do not wish to attend the Education Programme may register as a 'Non-Practising Fellow' which carries the same registration fee as an Accompanying Guest. 
Lawyer Guests
Lawyers who are eligible to apply for fellowship are permitted to attend two IAFL meetings as a 'Lawyer Guest' before applying for fellowship.
Young Guests
Guests aged 21 and under are not required to pay a registration fee but will pay full price for any tours or functions that they attend.
IAFL Use of your Data
IAFL collects data from meeting participants in order to answer queries and summarise registration details to participants; to provide conference papers, name badges for lawyers and guests and delegate lists; to cross check hotel and meeting registrations to ensure that nothing has been forgotten; to organise the conference education programme, tours and dinners and make sure that any special needs are catered for; to keep participants updated about meeting arrangements; and to provide confirmation of attendance where required to obtain CPD points. IAFL will not share participants' data with any organisations other than those directly involved in organising and delivering the meeting activities and our IT service providers. For further information about how IAFL protect your personal information, please review our Privacy Policy.
Further Information
If you would like more information about the meeting, please contact Ali Massey at ali.massey@iafl.com. 
---