IAFL Introduction to International Family Law Conference Bangkok, Thailand
Event date: 01 Dec 2021
---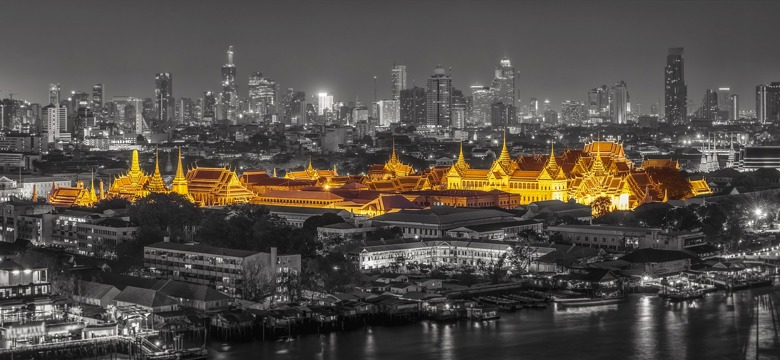 Where and When
Banyan Tree Hotel
21/100 South Sathon Road
Bangkok 10120
Thailand
Start: Wednesday 1st December 2021 at 09:00 AM
End: Wednesday 1st December 2021 at 1:00 PM
---
Map and Directions
---
Details
The half day conference is designed principally for local lawyers and academics from Thailand and the Asia Pacific region, however it is hoped that as many IAFL Fellows as possible will also attend. It aims to provide information about the practice of international family law. We have found that, in the past, these conferences have been greatly appreciated by the local legal community wherever we have held them and have been a great way for us to get to know local lawyers, judges and academics who are involved in family law. It is a good way to show local lawyers the work that we do in IAFL.
The conference registration fee of US$50 covers conference attendance, tea and coffee breaks and a networking lunch after the conference. 
Education Programme
The education programme will consist of three one-hour panels covering the following topics. The programme will be delivered in English with simultaneous translation to Thai. 
Marriage and Divorce
Requirements for a marriage
Whether various religious ceremonies are recognised as marriages
Whether same sex marriages are recognised
Recognition of foreign marriages or divorces
Jurisdictional requirements for divorce
Grounds for divorce
Whether common law marriages or de facto relationships are recognised
 Parenting Matters
Principles generally - what are the legal principles and bases for making parenting orders in the jurisdiction of the panellist?
Approaches when a child is abducted by one parent to the jurisdiction of the panellist, including:

The approach and process where the 1980 Hague Abduction Convention applies and
The approach and process when the 1980 Hague Abduction Convention does not apply

Approaches to relocation or leave to remove applications
Property and Financial Matters
Jurisdictional requirements
Does the relief sought need to be linked to an application for divorce?
The property regime(s) prevailing in each jurisdiction
Valuation and discovery issues, including whether there is a duty to make disclosure
Dealing with assets overseas
Forum disputes when more than one country may have jurisdiction
Is it possible to have such pre-nuptial agreements in the jurisdiction of the panellist? If not, what is the next best thing one can do?
Is it possible to have cross-jurisdictional agreements in the jurisdiction of the panellist
Requirements for a valid pre-nuptial agreement
Limitations of pre-nuptial agreements, including grounds to set them aside or declare them not to be binding
Thank You to Our Sponsor
IAFL are truly grateful to our conference sponsor Eversheds Harry Elias who are helping to make the conference accessible to family law professionals from around the world.
Mailing List for IAFL Open Meetings
Click here to subscribe to our mailing list for updates about IAFL open meetings. Note that IAFL Fellows should not subscribe to this list since they will be informed about the open meetings separately.
Further Information
If you have any queries about the conference, please contact IAFL Executive Director, Donna Goddard at donna.goddard@iafl.com.
---