IAFL Asia Pacific Chapter Meeting, Bangkok, Thailand
Event date: 31 May 2023
---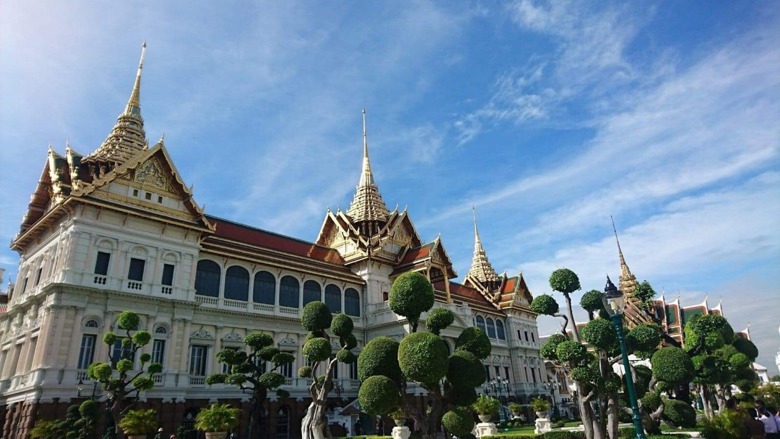 Where and When
Banyan Tree Hotel
21/100 South Sathon Road
Bangkok 10120
Thailand
Start: Wednesday 31st May 2023 at 12:00PM
End: Sunday 4th June 2023 at 08:00AM
The IAFL Asia Pacific Chapter welcomes you to their first stand-alone chapter meeting in Thailand's capital city Bangkok.  Also known as 'the City of Angels', Bangkok is the world's most-visited city; once you have been, you will understand why. It is a city of contrasts, with 200 year old villages sharing space with modern mega-malls; gleaming Buddhist temples side by side with vibrant nightclubs; narrow streets crammed with noodle stalls overlooked by rooftop haute cuisine restaurants. These contrasts give Bangkok its unique character. Bangkok is perfect for urban exploration: take a longboat through a floating market; cruise through Chinatown in a tuk-tuk; catch the BTS Skytrain to the nightlife district of Sumkhumvit with its cosmopolitan vibe. Foodies are well catered for in Bangkok, with every regional Thai and international cuisine found here, and that makes for one of the best dining destinations in the world.
The Chapter has not forgotten, however, that it is being hosted in a country that has pressing social issues such as child exploitation, HIV/AIDS and homelessness. It has, therefore, resolved that the meeting will support a charity, "Hands across the Water", that reflects the aims and values of the IAFL. Hands across the Water enriches the lives of disadvantaged children and communities in Bangkok and in Thailand.
CLICK HERE TO REGISTER
---
Map and Directions
---
Meeting Hotel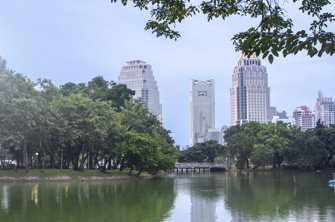 Well-known for being the tallest luxury spa hotel in Bangkok, Banyan Tree Bangkok boasts unparalleled panoramic cityscapes, elegantly decorated guest rooms, renowned legendary service and the club lounge with integrated spa facilities. Located in the heart of Bangkok's central business and embassy district, Banyan Tree Bangkok also affords guests great ease for shopping, entertainment and sightseeing. The hotel's rooms and suites are sleek and contemporary but have sophisticated design flourishes which create a warm aesthetic. The floor-to-ceiling windows ensure that natural light floods the space, as well as capitalising on the fantastic panoramic city views, for which the property is famous. IAFL has reserved a limited numbers of rooms at the Banyan Tree Hotel at special rates for delegates.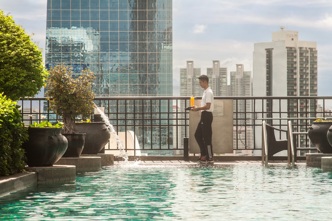 Room Rates
Subject to availability the room rates are: Horizon Room THB 5,600; Oasis Room THB 6,400; Serenity Room THB 7,200. (December 2022: currently approx. USD165, USD190 and USD215 respectively).These rates are subject to a 17.7% service charge and applicable government tax. They are based single or double occupancy and are inclusive of breakfast. 
Guest Room Cancellation Policy
Cancellations received less than 45 days before the arrival dates are subject to charges to the credit card used to guarantee the reservation. For bookings of 4 nights and above, 2 nights' accommodation will be charged. For bookings of 3 nights or less, 50% of the confirmed accommodation amount will be charged. For 'no shows', the full confirmed accommodation amount will be charged.
Queries and Cancellations and to book your hotel room
Contact Siriluck Prapojanasomboon via Siriluck.Pr@banyantree.com
Registrations
| | | | | |
| --- | --- | --- | --- | --- |
|   |   | Early Bird  |   | Regular |
|   |   | (to 3 April 2023) |   | (from 4 April 2023 ) |
|   |   |   |   |   |
| Fellow  |   | $775 |   | $925 |
| First Timer |   | $625 |   | $775 |
| Lawyer Guest* |   | $875 |   | $1025 |
| Non-Practising Fellow |   | $325 |   | $375 |
| Accompanying Guest** |   | $325 |   | $375 |
| Accompanying Guest (21 & under) |   | $0 |   | $0 |
 
Registration fees include:-
Fellows & First Timers Fellows & Lawyer Guests
Education Program
Access to the conference app
Welcome Reception at Sukhothai Hotel on Wednesday 31 May
Lunch on Friday 2 June
Happy Hour on Friday 2 June
*Lawyer Guests must be nominated to attend by an IAFL Fellow via an email to iafl@judylaneics.com
Non Practicing Fellows & Accompanying Guests
Welcome Reception at Sukhothai Hotel on Wednesday 31 May
Happy Hour on Friday 2 June
**A member of the legal profession practising any aspect of family law may not be registered as an accompanying guest. They should therefore be nominated to attend as a Lawyer Guest by an IAFL Fellow via an email to iafl@judylaneics.com
Meeting Resources
Click here to view the following:-
Education Program
Participation List
Detailed Social Program
General Bangkok Information 
The Education Materials are available to download
Meeting Program
Education
The IAFL Asia Pacific Chapter will be hosting a pre-meeting IAFL Introduction to International Family Law Conference on Tuesday 30 May. Although the target audience for this event is local lawyers and academics from Thailand and the Asia Pacific region, IAFL Fellows are encouraged to attend. The registration fee of US$50 will cover conference attendance, tea and coffee breaks and a networking lunch after the event. If you are also planning to attend the chapter meeting, you can register for the introduction event via the registration link above. 
The Asia Pacific Chapter Education Program will take place on the morning of Thursday 1 June and all day on Friday 2 June. The program will include the following topics:-
Legal and social issues facing the family in Thailand
Family law in Thailand – an overview
Discovery – comparison through Asia Pacific jurisdictions on available remedies
Marriage like relationships in the Asia-Pacific region
Application of Sharia law in jurisdictions with mixed legal systems
International commercial surrogacy – ethical issues
Abduction of children to Non-Hague Convention Countries
The following events, tours and excursions have been arranged for Fellows, Lawyer Guests and Accompanying Guests.  Please sign up for those of your choice via the registration link above.
Wednesday 31 May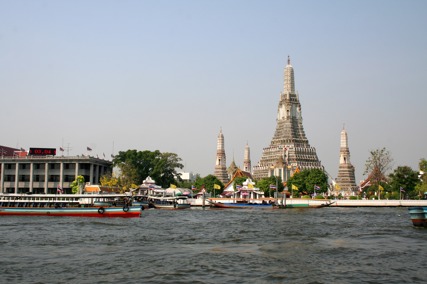 Thonburi Klong Boat Tour with Tuk Tuk ride (2.00-5.00pm): The Bangkok riverside suburb of Thonburi has many canals, 'klongs', which you will explore in a traditional Thai boat. Keep a look out for floating vendors, paddling from house to house, selling their wares. $60
Welcome Reception for all in the Sukhothai Gardens, Sukhothai Hotel (6.30-8.30pm): Located next to The Banyan Tree Hotel, the Sukhothai Hotel is named in honour of the ancient capital of Thailand. Join us for some drinks, canapés and traditional Thai entertainment. Included in registration fees
Thursday 1 June
2 Hour Thai Massage for Accompanying Guests (9.00am-12.00pm): Indulge yourself in a Thai massage, a holistic therapy which involves the stretching of muscles, and application of direct pressure to achieve a rebalance in the flow of your body's energy. Thai massage therapists use their hands, thumbs, elbows, and even feet to flex your joints and allow your body to rid itself of tension, and improve circulation. $90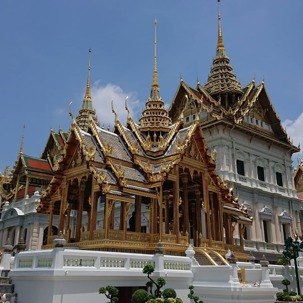 Royal Grand Palace and Wat Pho (with boxed lunch) for all (1.00-5.15pm): The Grand Palace complex is unquestionably one of the wonders of the world today. At the heart of the temple is a fabulous Buddha image, carved from one piece of jade. Wat Pho is a Buddhist temple complex also known as the Temple of the Reclining Buddha for the 46m long reclining Buddha statue it houses. The marble illustrations and inscriptions within the temple have been recognized by UNESCO in its Memory of the World Programme. $90
Dinner at Jim Thompson Restaurant for all (7.15-10.45pm): Located within the grounds of the Jim Thompson House museum, the restaurant will serve a 6-course Thai Fine-dining set meal. $190 Fully booked - to join the waiting list email IAFL@judylaneics.com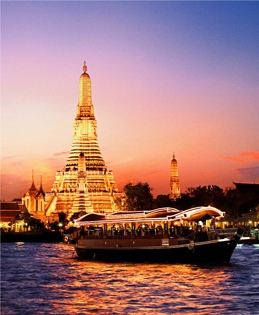 Dinner at Casa Nostra Restaurant for all (7.30-10.30pm): Award-winning, elegantly rustic Italian food prepared with quality ingredients. Casa Nostra will serve a 3-course set meal. $195 Fully booked - to join the waiting list email IAFL@judylaneics.com 
Apsara River Cruise with Dinner for First Timer Fellows, IAFL Exec & Asia Pacific Chapter Management (7.00-11.00pm): IAFL Fellows who are attending their first meeting as a Fellow are encouraged to attend with their guests for the opportunity to meet members of the IAFL Executive and Asia Pacific Chapter Management Committees. Converted from a vintage rice barge, Apsara is an elegant restaurant cruising along the Chao Phraya River, giving you a unique view of Bangkok's illuminated temples and skyline. A four course Thai Set Menu will be served during the cruise. $150
Friday 2 June
Silom Thai Cookery Class with lunch for Accompanying Guests (8.30am-12.45pm): Enjoy an authentic cultural and culinary experience. The morning starts with a trip to a local market to buy fresh ingredients. You will then return to the cookery school to prepare a 5-course meal for your lunch completely from scratch. $90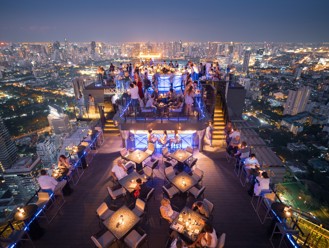 Happy Hour at Vertigo Too at the Banyan Tree Hotel for all (6.00-7.00pm): Vertigo TOO offers an exceptional bar experience on the 60th floor. The arched ceiling of this indoor bar is dotted with lights, mimicking a starry night. Relax on comfortable loungers while enjoying the stunning views of Bangkok cityscape and the Chao Phraya River. Included in registration fees
Dinner at Blue Elephant for all (7.15-10.45pm): A trip to Blue Elephant Restaurant in Bangkok is about so much more than the food. It's an immersive experience that allows you to enjoy the best of Thailand, from excellent service to the beautiful surroundings. Blue Elephant will serve a deluxe sharing set meal. $180 Fully booked - to join the waiting list email IAFL@judylaneics.com 
Dinner at Baan Khanitha for all (7.30-11.00pm): Consistently ranked among the best Thai restaurants in Bangkok for two decades, and selected as one of the best authentic Thai restaurants by Michelin Guide 2018. Baan Khanitha serves best authentic Thai cuisine preparing award-winning recipes with a focus on delicate flavour and fresh premium organic ingredients right from their very own Baan Panalai Organic Farm. Baan Khanitha will serve a seafood sharing set meal. $180 Fully booked - to join the waiting list email IAFL@judylaneics.com 
Apsara River Cruise with Dinner for all (7.00-11.00pm): Converted from a vintage rice barge, Apsara is an elegant restaurant cruising along the Chao Phraya River, giving you a unique view of Bangkok's illuminated temples and skyline. A four course Thai Set Menu will be served during the cruise. $150
Saturday 3 June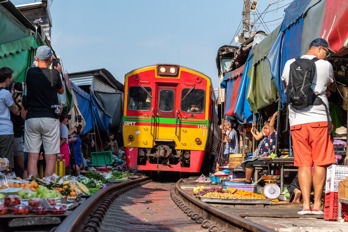 Railway and floating market with lunch for all (6.45am-2.30pm): Mae Klong Railway Market is over 100 metres in length and is described as 'life-risking' because its stalls are attached to the Mae Klong-Ban Laem railway. Vendors at the market put out parasols or canvas to protect themselves against the sun, and arrange their wares on the tracks. When each signal of the arriving train rings, vendors will rush to close their parasols and canvas, along with clearing all goods that will obstruct the approaching train. Once the train passes, parasols and canvas will be reopened and goods replaced. Damnoen Saduak Floating Market is one of the most popular floating markets in Thailand and is situated on Klong Damnoen Saduak, the straightest and longest canal in Thailand. Note that this tour involves strenuous activity and it is recommended that participants are fit. $100


Ayutthaya (Summer Palace, Wat Chaiwattanaram, Wat Mahathat, Wat Prasrisanphet) with lunch for all (7.45am-4.30pm): The Ayutthaya Experience takes you through the historical wonders of Thailand's ancient capital. Ayutthaya is dotted with ruins and grand temples, surrounded by the Chao Phraya, Pa Sak and Lop Buri Rivers, and filled with the aura of mystique and grandeur that truly reflects ancient Thailand. Stop by a 17th century summer palace, a fusion of Italian, Thai and Chinese architecture. Visit Wat Chaiwattanaram, one of most ancient temple built in 1630 with architectural style influenced by Angkor temple in Cambodia. Then drop by Wat Mahathat to search for the famous Buddha head entwined in tree roots. Head to Wat Phra Si Sanphet, where the ashes of three Ayutthaya kings are enshrined within its pagodas. $110
President's Dinner at the Banyan Tree Hotel for all (7.00pm-12.00midnight): Beautifully designed, the Banyan Ballroom is the ideal location for the inaugural Asia Pacific President's Dinner. Enjoy a 4-course set menu, with traditional entertainment and a disco. $250 
Sponsor Bangkok
The IAFL Asia Pacific Chapter gratefully acknowledges the support of the meeting sponsors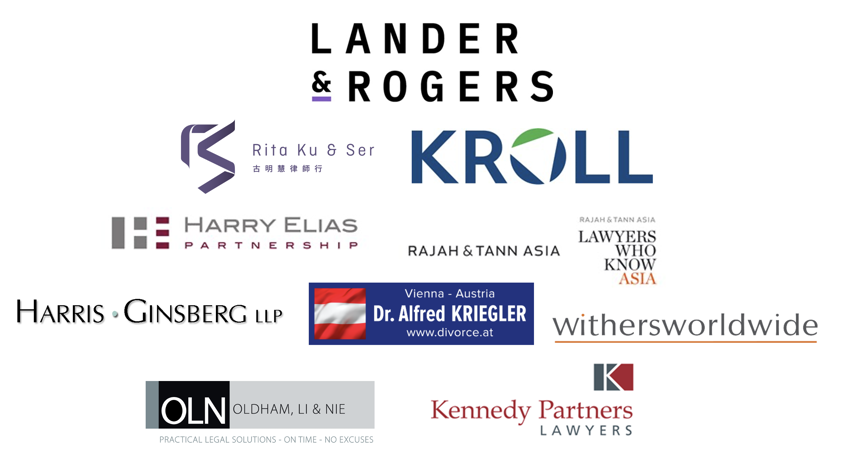 The IAFL Asia Pacific Chapter is also very pleased to have received donations for their conference charity "Hands Across the Water" from: 
Siegel, Colin & Kaufman, P.C.

Available sponsorship opportunities can be found here. If anyone is interested in sponsoring the program or further information about the meeting please contact Annie Dunster via email: annie.dunster@iafl.com  
Miscellaneous information
Use of delegate data
IAFL uses conference booking and hotel booking data to answer queries, to manage and to process all registrations, to organise all social functions and to keep you updated about meeting arrangements. IAFL will not share conference booking and hotel data with anyone outside of the organisation except where necessary to deliver our services.
Photographs taken at IAFL meetings are shared with Fellows through the members area of our website. Photographs of speakers may also be used on IAFL's website and social media. Any Lawyer Delegate/Fellow who does not wish us to share photographs should make IAFL aware by emailing: IAFL@judylaneics.com. For further information about how IAFL protect your personal information, please review our Privacy Policy.
Cancellation policy 
Registration cancellations received in writing to IAFL@judylaneics.com will be accepted before 13 April 2023 and fees refunded, less a USD 100.00 administrative fee per person.  This includes social event and tour fees, only if the Academy is not responsible for any charges or fees due to the cancellation.

Cancellations received from 13 April 2023 will not be refunded. However, transfer of your registration to another person is acceptable, up to the date of the event.  Please email IAFL@judylaneics.com.  No refunds will be made for non-attendance at the Conference.

Please note that if you need to cancel your hotel room at the Banyan Tree Hotel, the hotel's cancellation policy can be viewed above under Meeting Hotel.  

In the unlikely event the Conference is cancelled for any reason, any travel and accommodation costs incurred will not be refunded.
Airport Transfers
Banyan Tree hotel offers private airport transfers in a BMW 7 Series at THB 3,100net per car per way (max 3 passengers) or Toyota Commuter Van at THB 2,700net per van per way (max 6 passengers) - approx US$90 and US$80. They are subject to availability and must be booked at least 24hours in advance via reservations-bangkok@banyantree.com and should include your hotel confirmation number. Click here for further information
The meeting's DMC, Corporate Travel Management, offers a private transfer to or from the Banyan Tree hotel in a Toyota Commuter Van at HKD500 for HKD500 - approx US$65. To book, contact Pattama Sriyapai (Vanda) via email patmemento@gmail.com or phone +66 (0) 98 429-9238
Weather
It is likely to be hot and humid with some rain. Average temperatures in May/June are 26-34C (79-93F).
Dress Code
Education Program: Smart casual.
Thai temples: When you visit Thai temples, you are expected to dress appropriately. Men should wear long trousers and women should wear clothes that cover their legs and ideally ankles too. Avoid wearing tight-fitting stretch pants or revealing clothing and do not wear sleeveless shirts. Sandals may be worn at at both The Grand Palace and temples.
Dining out: For all guests, smart/casual (i.e. long trousers or dress) is a must. Guests are requested not to wear shorts or sleeveless shirts when entering into or dining at any of the reserved venues or restaurants.
The dress code for the President's Dinner is smart casual with a 'touch of tropical Thai'.
Further Information
If you would like more information about the meeting, please contact the IAFL events team via email at  iafl@judylaneics.com. 
CLICK HERE TO REGISTER
---