IAFL Introduction to European Family Law Conference, Bucharest
Event date: 15 Nov 2023
---

Where and When
Hilton Garden Inn Hotel
12 Doamnei Street
Bucharest
030055
Romania
Start: Wednesday 15th November 2023
End: Thursday 16th November 2023
---
Map and Directions
---
Details
Every 12-18 months the IAFL European Chapter organises a 1.5 day Introduction to European Family Law conference which is aimed at introducing potential new Fellows to the Academy. Previous conferences have been informative, enjoyable and well received, and provide fabulous networking opportunities for delegates.
Target Audience
This year, the IAFL European Chapter hopes to welcome family lawyers from some of the jurisdictions which are currently under and un-represented, so this conference is being organised on an invitation only basis. 
Education Program 
The conference will provide an overview of a variety of topics of European Family Law, including:
Brussels II Recast, what's new compared to Brussels II Bis?
Child abduction during times of war
Interim measures in family law proceedings in Europe - a practical approach
Presentation by Michael Allum, winner of the 2023 IAFL European Chapter Young Lawyers' Award
A new EC Proposal on the recognition of parenthood in the EU
The program will start at 13:30 on 15 November and end at 16:45 on 16 November
Sponsorship
The IAFL European Chapter gratefully acknowledges the support of the meeting sponsor.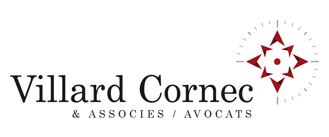 Further Information
If you would like more information about this invitation only conference, please contact Ele Dexter ele.dexter@iafl.com
Photo credits: Linda Gerbec on Unsplash and Arvid Olson on Pixabay
---