IAFL Introduction to International Family Law Conference Milan, Italy: SOLD OUT
Event date: 21 Mar 2019
---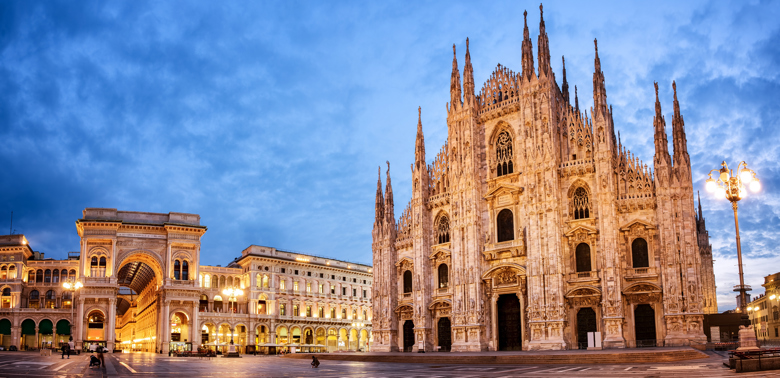 Where and When
Ramada Plaza Milano
Via Stamira d'Ancona 27
20127 Milano MI, Italy
Milan
Start:  Thursday 21st March 2019 at 1:00 PM
End:  Friday 22nd March 2019 at 5:00 PM
---
Map and Directions
---
This conference is SOLD OUT. If you are not an IAFL Fellow and would like to receive details of our future open events, you can subscribe to our mailing list via the link at the bottom of this page.
Details
Building on successful recent IAFL conferences for younger delegates, this 1.5 day conference is again aimed at potential fellows of IAFL & more recently admitted fellows, and is taking place in Milan, Italy. 
Target Audience
IAFL and the IAFL European Chapter again hope to welcome attendees from continental European countries which are currently under-represented within the IAFL and younger potential new fellows. The conference will be informative, and a great way to network fellow up and coming family lawyers from across Europe in fun and friendly surroundings.
Conference Hotel
The Conference Venue for both days is The Ramada Plaza Milano, where IAFL has reserved a limited number of rooms. The room rates with breakfast included range from €128-€193 for single occupancy and €143-€208 for double occupancy. These rooms were available on a first come first served basis.
The IAFL room block is fully booked. The hotel has agreed to continue to honour the same rates as detailed above, subject to availability. If you have registered to attend the conference and wish to book a room at the hotel, in the first instance, please email Esther Meneses via the email below. She will advise as to whether to complete the online booking form via the link below.
Esther Meneses: esther@judylaneics.com
Ramada Plaza Hotel Booking Form. Please contact Esther Meneses as per the detail above before completing this form
Conference Programme
Click here to view the detailed programme
Thursday 21 March
Afternoon conference
Evening Welcome Reception
Optional dinner at Globe Restaurant
Friday 22 March
Morning conference
Lunch
Afternoon conference
Drinks Reception
Optional dinner at L'Isola del Tesoro
Education Programme
The modern international family: advising citizens anytime, anyplace, anywhere!
The programme starts at 2:00pm on Thursday 21 March and finishes at 4:30pm on Friday 22 March. It will include the following topics:-
Soft skills: dealing with difficult clients in international cases
The modern EU family: surrogacy, same sex marriage and cohabitation law including CJEU/ ECHR update
The brand new EU matrimonial property regulation: an expert analysis
Family law reform: two things I would change about family law in my jurisdiction
Permission to remove children abroad, including immigration difficulties
Participation List
Click here to view the participation list
Refund Policy
Full refund of registration fee if cancellation occurs before March 1 2019 less a $20 administration fee per person (credit card costs and expenses of the administrator). No refund of registration fees thereafter. Dinner and tour fees are refundable if cancellation occurs before march 1 2019 only if the Academy is not charged.
IAFL Use of Your Data
IAFL collects data from meeting participants in order to answer queries and summarise registration details to participants; to provide conference papers, name badges for lawyers and guests and delegate lists; to cross check hotel and meeting registrations to ensure that nothing has been forgotten; to organise the conference education programme, tours and dinners and make sure that any special needs are catered for; to keep participants updated about meeting arrangements; and to provide confirmation of attendance where required to obtain CPD points. IAFL will not share participants' data with any organisations other than those directly involved in organising and delivering the meeting activities and our IT service providers. For further information about how IAFL protect your personal information, please review our Privacy Policy.
Further Information
For further details please contact Ali Massey via ali.massey@iafl.com
Mailing List for IAFL Open Meetings
Click here to subscribe to our mailing list for updates about IAFL open meetings. Note that IAFL Fellows should not subscribe to this list since they will be informed about the open meetings separately.
---