IAFL USA & Canadian Chapters Meeting, New Orleans, USA
Event date: 16 Feb 2022
---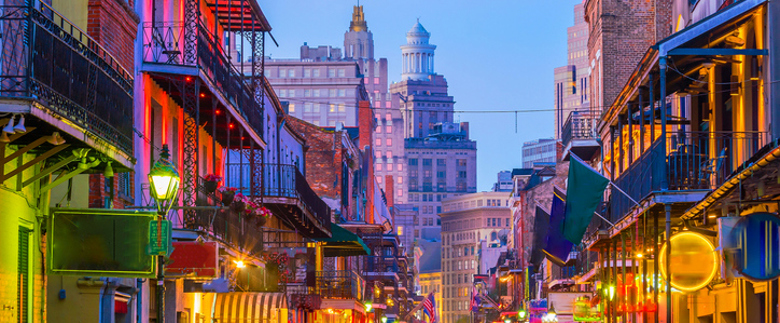 Where and When
Windsor Court Hotel
300 Gravier Street
New Orleans, LA 70130
USA
Start: Wednesday 16th February 2022 at 12:00 PM
End: Sunday 20th February 2022 at 8:00 AM
---
Map and Directions
---
Details
New Orleans is a Louisiana city on the Mississippi River, near the Gulf of Mexico. Nicknamed the "Big Easy," it's known for its round-the-clock nightlife, vibrant live-music scene and spicy, singular cuisine reflecting its history as a melting pot of French, African and American cultures. Embodying its festive spirit is Mardi Gras, the late-winter carnival famed for festive costumed parades and celebrations.
Meeting Hotel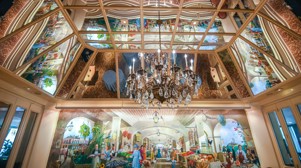 The meeting will be held at the Windsor Court Hotel. An elegant escape in the heart of a legendary city, Windsor Court Hotel offers the quintessential four-star New Orleans experience. Committed to classic luxury with contemporary comforts, a recent $15 million renovation included modernizations to the property and its 316 guest rooms and suites, all of which offer private balconies or bay windows with Mississippi River or city skyline views. Onsite amenities at the pet-friendly palace include an on-the-go eatery, fine dining fare – from afternoon tea to weekend brunch, a classic cocktail lounge featuring live jazz, a 65-foot saltwater pool with a cabana-style bar, and a full-service, luxury spa. Hotel booking information will be posted and shared on or before June 1, 2021. The room rates are as follows: Guest room $265, Deluxe Suite $295 and Premium Suite $315 - all for single/double occupancy and including wifi but taxes (currently 14% + 1.75% assessment fee and occupancy tax of $2/day) to be added. Breakfast is not included in the room rates but breakfasts on Thursday, Friday and Saturday will be included in the meeting registration fees. Cancellations can be made free of charge up until 3 days prior to arrival; after this time cancellations and no shows will incur a charge of one night's accommodation plus taxes. 
Meeting Programme
We are still working on the detailed meeting programme but the outline programme is detailed below:

Wednesday 16th February
Afternoon City Tour for all
Evening Welcome Reception at the Windsor Court Hotel for all
Thursday 17th February
Morning Education Programme for Fellows and Lawyer Guests
Morning Antique Tour for Guests
Afternoon Cajun Swamp Tour for all
Evening Reception at the Louisiana Supreme Court followed by Dinner options for all

Friday 18th February
Morning Education Programme for Fellows and Lawyer Guests
Morning World of Mardi Gras Tour for Guests
Afternoon Gumbo Cookoff Challenge

Evening Parade Watching in the Intercontinental Parade Stands for all

Saturday 19th February
Morning IAFL Annual Meeting and Board of Governors Meeting for Fellows
Morning Audrey Ducroux Lecture for all
Afternoon National WWII Museum Tour for all
Evening President's Reception and Dinner at Antoine's for all
Education Programme
The New Orleans Education Programme will be organised by William Healing, Mudita Chawla, Jason Naimi and Katharine Maddox.  The programme will include:
Origins of New Orleans
Civil v Common Law
Marketing

Imputation of Income in Spousal and Child Support Matters

Litigation Addiction Issues

The Audrey Ducroux lecture will be delivered by Peter Ricchiutti, renowned Business Professor, Tulane University
Sponsorship Opportunities
IAFL are truly grateful to our meeting sponsors who are helping to make the meeting and its activities accessible to International Family Lawyers from around the world:
Rechtsanwaltskanzlei Dr. Alfred Kriegler: Entertainment at the President's Dinner
Sucherman Insalaco LLP: Speakers' Gifts
Schaffer Family Law, Ltd.: Pocket Programmes
We would very much welcome offers of sponsorship from Fellows, their firms or other firms wishing to develop a relationship with IAFL. All sponsors will be recognised on our website, in conference materials and during the course of the meeting, and would have the opportunity to distribute promotional material to delegates.
Click here to review the sponsorship opportunities available for New Orleans
Please e-mail Valerie Smith at valerie.smith@iafl.com if you are interested in sponsoring the meeting.
Further Information
If you would like more information about the meeting, please contact Valerie Smith at valerie.smith@iafl.com
---