IAFL USA Chapter Annual Meeting
Event date: 29 Apr 2021
---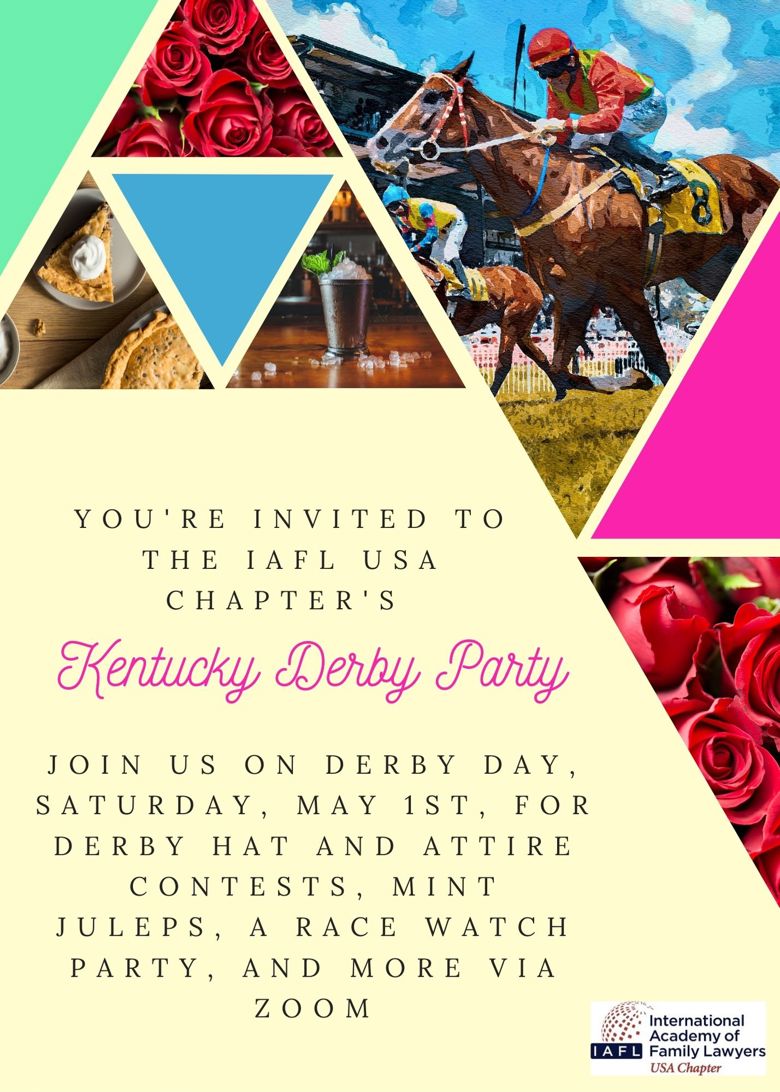 ---
Details
Date:  Thursday, 29th April 2021
Intended Audience: IAFL USA Chapter Fellows 
Time: Board of Managers Meeting 5:00 pm EST/4:00 pm CST/3:00 pm MST/2:00 pm PST Open Membership Meeting 5:30 pm EST/4:30 pm CST/3:30 pm MST 2:30pm PST
Please RSVP to the meeting by registering through this link: https://us02web.zoom.us/meeting/register/tZwvcOihrjorHtEfcVBqetaA1lNUVMkx-avm 
To view the meeting agenda, please click here (you must be logged into your IAFL account to view).
We have coordinated an all-inclusive dining experience with Wolfgang Puck Catering just for you, the IAFL USA Fellows, to enjoy! For $240 you will receive two, completely prepared, three course meals prepared by world-renowned Chef Eric Klein. Once your dinner has been cooked, join us on Zoom for a tour of the Wolfgang Puck Catering Kitchen! 
Reserve your meal today as there is a limited availability of 50 sets of meals. 
Register for the dinner here: https://www.iafl.com/event-registration#id=195&cid=1152&wid=3001 
Date:  Saturday, 1st April 2021
Intended Audience: IAFL USA Chapter Fellows 
Time: 5:30 pm EST/4:30 pm CST/3:30 pm MST/2:30 pm PST
Additionally, we are pleased to invite you to our Kentucky Derby Party on Saturday, May 1, 2021 at 5:30pm EST. This party will include a Women's Derby hat contest, a Men's Derby attire contest, a mint julep mixology session, betting on horses, and a watch party of the race lovingly referred to as "the most exciting two minutes in sports." 
The winners of the Derby hat and Derby attire contests, and those who chose the winning horse will all receive a special prize!
Please RSVP to the Kentucky Derby Party through this link: https://us02web.zoom.us/meeting/register/tZcqdemppj0qHN1Lec5mo7wMQIftUhcF4212 
The deadline to RSVP is April 9th.
For more information, please contact Valerie Smith via valerie.smith@iafl.com or Courtney Hamm via courtney.hamm@iafl.com
---