IAFL Indian Travel Studentship 2019
Posted: 16 Sep 2019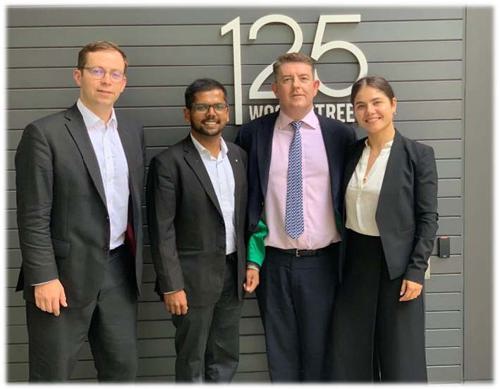 In July of this year, IAFL Fellows James Stewart of Penningtons Manches Cooper LLC and Suzanne Kingston of Mills and Reeve LLP hosted the third winner of the IAFL Indian Travel Studentship. Subham Jain spent time with James and Suzanne as well as a number of other IAFL Fellows and other top family lawyers in London, England and throughly enjoyed this experience:
"I consider myself most fortunate to have been selected for the prestigious IAFL India Studentship 2019. I had the opportunity to interact and gain from the experience of highly distinguished judges of Family courts, the High Court and the Supreme Court. Discussions with various eminent barristers and solicitors on various aspects of family law has enriched my knowledge. Almost every day after the court or office, I would end up in a party hosted by different firms continuing my desire to explore more and more of London. This studentship has widened my horizons of thought. After this program, I stand more confident and self-determined to be a lawyer who desires and most importantly, acts, to be the change."
IAFL would like to echo Subham's thanks to James, Suzanne and all who assisted for being such wonderful hosts!
---