IAFL Indian Travel Studentship Winner 2019
Posted: 06 May 2019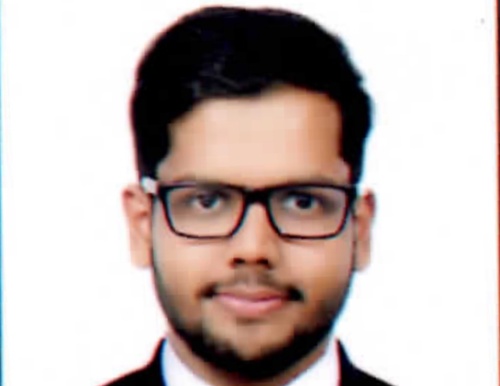 IAFL are delighted to announce the third annual winner of the IAFL Indian Travel Studentship, Subham Kumar Jain of Campus Law Centre, University of New Delhi.
Subham did his schooling from Erode District of Tamil Nadu. He pursued my graduation in B.Com (Hons) from Shri Ram College of Commerce, University of Delhi. He was part of various societies in college which helped him to improve his interpersonal and communication skills. The college provided him with unmatched learning opportunities which broadened his mental horizons. On the academic front, Subham absorbed the knowledge and expertise of great minds and informative subjects through diligent and focused learning. Having keen interest in law and in order to further sharpen his analytical and research skills, Subham decided to pursue law and therefore, joined Campus Law Centre, University of Delhi to pursue LL.B. In his first two years in law school, Subham participated in various moot court and client counselling competitions. As a para legal volunteer actively contributed in legal aid activities of the college. As a Co-Convener of Legal Aid Society, Subham has also displayed his leadership skills. He represented in a committee formed by Hon'ble National Green Tribunal in order to effectively implement the policies relating to noise pollution in Delhi. Interaction with public in various legal aid outreach programmes exposed Subham to different aspects and shortcomings of family law in India, which further motivated him to research in the subject. He has written papers on Inter-country adoption by LGBT community and also, growing problems faced in NRI marriages and the effectiveness of the incumbent law. Subham has always been interested in exploring the international legal practice in realm of family law.
IAFL are currently polling our Fellows to identify those who would be willing and able to host Subham for a 3 week studentship during the summer of 2019.
Click on the link below to read Subham's essay.
WHETHER THE LAW TO DEAL WITH THE GROWING PROBLEM WITH NRI MARRIAGES IN INDIA IS EFFICIENT?
---