IAFL supports HCCH Approach Initiative Event
Posted: 25 Oct 2021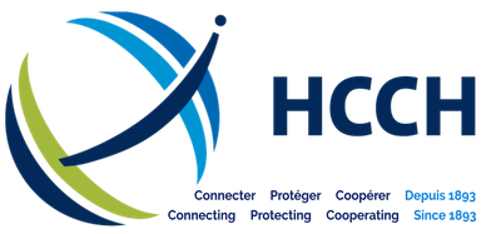 The IAFL were delighted to support the Hague Conference on Private International Law at their HCCH Approach Initiative Event, to celebrate the 25th anniversary of the 1996 Hague Child Protection Convention. A number of Fellows participated in the day's meeting including The Hon Justice Victoria Bennett AO (Australia), Carolina Marín Pedreño (England and Wales and Spain), Edwin Freedman (Israel), Prof. Olga Khazova (Russia), Melissa Kucinski (US) and Rachael Kelsey (Scotland). A link to the presentations can be found here.
The event coincided with the launch of the Approach Initiative- Advancing and Promoting the Protection of All Children.
The day saw participants from around the world reflect on the huge benefits that the 1996 Convention has brought to children, families, and member states. The only live part of the day was a panel discussion, moderated by Rachael Kelsey, Immediate Past President of the European Chapter. The distinguished panel comprised:
Mia Dambach, Executive Director of Child Identity Protection Project (CHIP), in Geneva
Petra Hubova, Senior Legal Counsel, Office for International Legal Protection of Children, Czech Republic
Michal Kubalski, Head of the Family Law Unit, The Office of the Commissioner for Human Rights, Poland
Henry Setright QC, England and Wales, and
Dr. Daniel Trecca, Head of the Central Authority in Uruguay
The IAFL also provided support for an essay competition open to all legal professionals, law students, and law academics or researchers under the age of 35. The competition was won by Tanner Wardsworth, a J.D. student at Columbia University, New York. The winning essay which was entitled "Growing Up: The 1996 Hague Child Protection Convention and Age Assessments" looked at the issues that arise globally when it comes to states' procedures for assessing the age of refugee children, when they don't have paperwork to demonstrate their birthdate.
The IAFL has long supported the incredibly valuable work of the Hague Conference, creating consensus and delivering many conventions that are designed to improve conditions for children and families across the world. The IAFL have been honoured to assist with various pieces of work lead by the Permanent Bureau of the HCCH, most recently participating as Observers in the Experts' Group on parentage and surrogacy. We continue to support the Permanent Bureau's work in events like this and through the US Friends of the Hague Foundation set up following our meeting in The Hague in 2016.
---