Her Honour Judge Jennifer O'Brien
Posted: 08 Aug 2023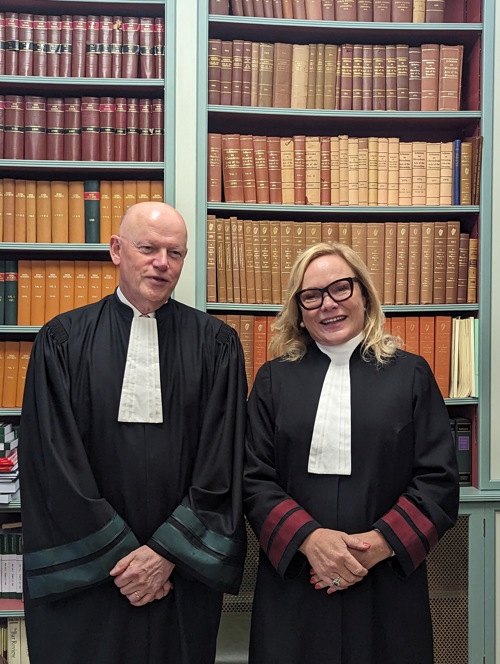 IAFL was delighted to hear that one of our Irish Fellows, Jennifer O'Brien has recently been appointed as a judge of the Circuit Court of Ireland.
Jenny has been an active IAFL Fellow since she became a fellow in 2011 and we are very pleased she will continue as one of our Judicial Fellows.
Our Judicial Fellows are a hugely important part of our #IAFL community and we very much value their input and support. Congratulations Your Honour Judge Jennifer O'Brien on your appointment.
Photo: Her Honour Judge Jennifer O'Brien, pictured with the Chief Justice of Ireland, the Honourable Mr Justice O'Donnell  
---