IAFL European Chapter Young Lawyers' Award 2024
Posted: 17 Nov 2023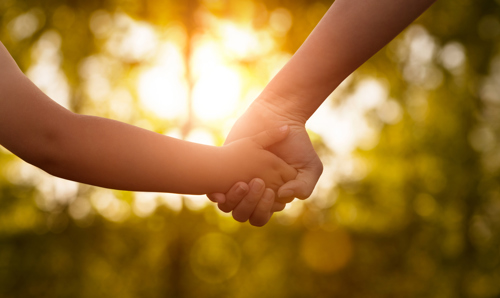 Approximately thirteen years ago, the European Chapter of IAFL established an annual writing award for young family lawyers. The award aims to promote research and excellence among young family lawyers and to increase awareness among other legal professionals of the work and objectives of the IAFL.
Prizes
The Young Lawyers' Award carries a prize of €1,000, awarded to the author of the winning contribution, and two €500 prizes for the best runners up.
The prizes will be presented at the IAFL Introduction to European Family Law Conference in April 2024.  
The winners will be announced on Thursday 21 March 2024. The winner and two best runners up will also receive a subsidy of up to €500 for travel and accommodation plus free registration.
Selection
A panel of European Chapter Fellows will be responsible for the selection of the winning contributions. The Young Lawyers' Award winner will be selected by the panel on the basis of the written composition concerning International or European Family law, the practical and theoretical interest and the legal analysis of the contribution.
Subject Matter - Case Study 
I. Mona is Spanish and her husband Franck is German, they were living in London and have two children: 
Clara, 10 years old
Leo, 8 years old
They divorced in England and in their divorce agreement it was acted that: 
Mona would relocate with the children to Madrid. Franck will have an access right during all the Spanish school holidays. Franck would pay a €500 child maintenance per child per month.
Franck is complaining because Mona does not respect his access right and he has not been able to enforce his access for the last school holidays.

Mona is complaining because Franck has stopped paying her the children maintenance and he currently owes her a few months of maintenance.

What could be done to help?:
Franck to enforce his access right
Mona to enforce her maintenance
II. Franck has learnt that Mona is now living as a couple with Anna, he wants to file a petition to change the custody and the maintenance of the children. Where and how should he file his petition?
If Mona moves with the children to Geneva, after Franck has filed his application and before the hearing does it changes something in the case?
Eligibility
The author of the composition should be a qualified practising family lawyer of up to ten years qualification and/or experience and be residing in a European jurisdiction. Iceland, Turkey and The Russian Federation are all included.  Entries from trainee lawyers, pupil barristers or the equivalent are also welcomed.
Publication
The winning entry will be published on the IAFL website. The entry should not have been published or be under consideration for publication elsewhere, although it can subsequently be published elsewhere with appropriate reference to the IAFL. 
Deadline
The contributions for consideration in respect of the 12th annual award should be submitted before Friday 8 March 2024. Submissions should be sent electronically to Ele Dexter of the IAFL at ele.dexter@iafl.com 
---