Connecting colleagues | Cultivating knowledge | Creating solutions
IAFL is a worldwide association of practising lawyers who are recognised by their peers as the most experienced and skilled family law specialists in their respective countries.
IAFL was formed in 1986 as the International Academy of Matrimonial Lawyers to improve the practice of law and administration of justice in the area of divorce and family law throughout the world. In 2015 the IAML Board of Governors agreed that the Academy's name should change  to the International Academy of Family Lawyers, since this is a more appropriate, up-to-date and accurate description of what we are.
Services To Clients
IAFL Fellows are able to provide legal advice to clients and other lawyers on:
IAFL Membership
Membership of IAFL is by invitation only. Lawyers who are interested in joining IAFL are asked to submit information to satisfy established criteria for membership in order to obtain the approval of the Board of Admissions. The process is a rigorous one, designed to ensure that the high level of expertise within IAFL is maintained.
A Worldwide Network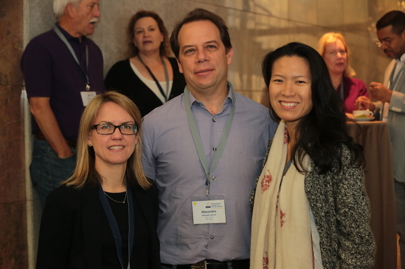 Since 1986, IAFL has grown steadily, both in terms of the countries represented and the overall membership. The number of countries now represented is 68 and IAFL has over 972 Fellows. IAFL currently has 4 regional Chapters: a USA Chapter with over 385 Fellows from 39 states; a European Chapter with more than 324 Fellows from 30 different jurisdictions; an Asia Pacific Chapter with over 148 Fellows from 13 different jurisdictions; and a Canadian Chapter with over 50 Fellows. More than 50 IAFL Fellows practice in countries spread throughout the rest of the world.
IAFL encourage applications from high calibre lawyers from unrepresented jurisdictions as well as those jurisdictions which already have representation. For ease of communication, it is a requirement that all Fellows include English among their languages.
International Expertise & Experience
IAFL enables Fellows practising international family law to obtain legal assistance of the highest calibre in another country. Fellows, non-IAFL lawyers and members of the public alike are able to search the IAFL website for the most highly regarded international family practitioners in the countries represented. 
IAFL contains a wealth of experience of international practice, and Fellows frequently seek assistance from other Fellows on a wide range of issues. We share information with all Fellows through the members area of our website. IAFL provides Fellows with an invaluable network of contacts throughout the world.
Meetings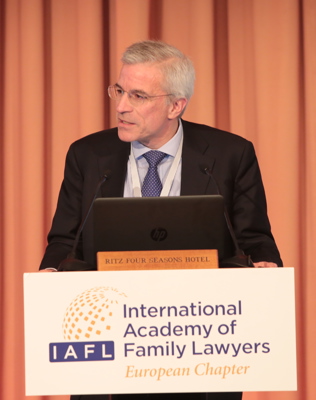 IAFL holds an annual meeting at a different venue each year. The Chapters also meet annually at different venues. Each meeting includes a substantial educational programme on family law, in which Fellows and guest speakers of the highest quality present papers and run workshops on international aspects of family law.
These meetings provide a great opportunity for Fellows to update themselves on legal developments throughout the world and to establish or renew contact with fellow international lawyers.
Active participation in IAFL meetings provides the Fellows with an enjoyable and rewarding way to develop their professional life, both in terms of their personal network of contacts and their legal knowledge. In addition, the Academy keeps Fellows in touch with one another through its interactive and regularly updated website.
Law Reform
IAFL has made presentations both in the US and in England in relation to legal reforms, and sends representatives to relevant international conferences, promoting the harmonisation of law, particularly in financial matters. IAFL also comments to the media in its capacity as an organisation of family law specialists.