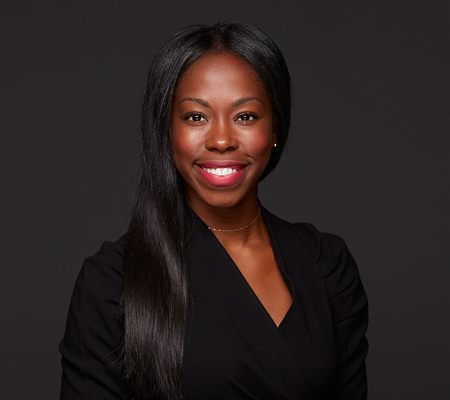 ---
Contact Details
Ain & Bank, P.C.
1900 M Street, NW, Suite 600
Washington
District of Columbia
20036
U.S.A.

+ 1 (202) 530-3303
+ 1 (202) 530-4411
---
Profile
Natalia Wilson is a Principal of Ain & Bank, P.C., serving clients DC, MD, and VA. She is a trusted personal advisor with over a decade of experience in all aspects of matrimonial and family law. She represents a range of individuals, including clients in high net worth cases involving business valuations, businesses held in trusts and other estate planning vehicles, and interstate child custody and support matters. In addition, Natalia has been entrusted to manage the hiring needs and financial matters of the firm. She is a Fellow of the American Academy of Matrimonial Lawyers and an Adjunct Faculty member of American University-Washington College of Law. She has also been listed in Best Lawyers in America, Super Lawyers and currently services as a member of the Board of Directors for the Women's Bar Association Foundation, the Fairfax Law Foundation, and the American Academy of Matrimonial Lawyers Foundation.
Languages Spoken: English, Spanish
Practice Areas: Adoption, Appeals, Child Custody/Residence/Visitation/Contact, Child Support, Cohabitation, Divorce, Domestic Abuse/Violence/Protection Orders, Emergency Procedures/Injunctions, Enforcement: Child Custody, Enforcement: Child Support, Enforcement: Property Division, Enforcement: Spousal Support, Finance: Pensions/Superannuation/Retirement and Employment Benefits, Finance: Property Issues, Finance: Taxation, Finance: Trusts, Hague Convention/Child Abduction, Mediation, Modification/Variation: Child Custody, Modification/Variation: Child Support, Modification/Variation: Property Division, Modification/Variation: Spousal Support, Parentage/Paternity, Pre-nuptial/Post-nuptial Agreements, Relocation/Removal from Jurisdiction, Same Sex Partnerships, Spousal Support/Maintenance/Alimony
US Counties: Washington, DC; Virginia: Arlington, Fairfax, Alexandria, Prince William County, Hampton Roads; Maryland: Montgomery County, PG County, and Baltimore
---