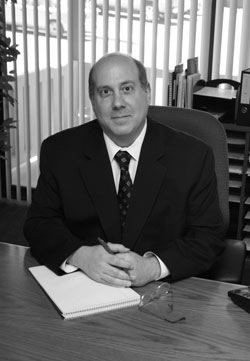 ---
Contact Details
Cerceo Law
3753 Howard Hughes Parkway, Ste. 200
Las Vegas
Nevada
89144
U.S.A.

1 (702) 235-3969
+ 1 (702) 339-8672
---
Address 2
3046 Mirado Ct, Las Vegas, Nevada, 89121, U.S.A.

---
Profile
Full service family practice. Nevada Certified Family Law Specialist and Fellow of American Academy of Matrimonial Lawyers and International Academy of Family Lawyers. Chair Emeritus Executive Council of Family Law Section for Nevada and past president of the AAML Nevada Chapter. Former Pro Tem Hearing Master for Juvenile Division (Clark County). Extensive writings and lectures on family law for continuing legal education courses and State Bar publications. Awards from National Center for Missing and Exploited Children, Mediators of Southern Nevada, and pro bono awards from the State Bar of Nevada and Nevada Legal Services.
Languages Spoken: English
Practice Areas: Adoption, Appeals, Arbitration, Child Care/Public Law, Child Custody/Residence/Visitation/Contact, Child Support, Cohabitation, Collaborative Law, Custody/Residence/Visitation/Contact, Divorce, Domestic Abuse/Violence/Protection Orders, Emergency Procedures/Injunctions, Enforcement: Child Custody, Enforcement: Child Support, Enforcement: Property Division, Enforcement: Spousal Support, Finance: Capital Provision, Finance: Insolvency, Finance: Pensions/Superannuation/Retirement and Employment Benefits, Finance: Property Issues, Finance: Taxation, Finance: Trusts, Hague Convention/Child Abduction, Mediation, Modification/Variation: Child Custody, Modification/Variation: Child Support, Modification/Variation: Property Division, Modification/Variation: Spousal Support, Parentage/Paternity, Pre-nuptial/Post-nuptial Agreements, Relocation/Removal from Jurisdiction, Same Sex Partnerships, Spousal Support/Maintenance/Alimony, Succession Law, Surrogacy
US Counties: Clark County, Washoe County and all Rural Areas
---