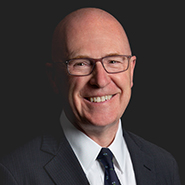 ---
Contact Details
Miles & Stockbridge P.C.
1201 Pennsylvania Avenue, N.W.
Suite 900
Washington
District of Columbia
20004
U.S.A.

+ 1 (202) 465-8374
+ 1 (410) 382-0972
+ 1 (410) 385-3709
---
Profile
Stephen is Head of Family Law & Private Clients at Miles & Stockbridge and represents clients throughout the United States and around the world. He specializes in high asset international divorce work, international custody work, and appellate work, including arguing before the Supreme Court of the United States and the federal circuits throughout the United States. Stephen is nationally and internationally known for his Hague child abduction work. He was the United States advisor to the 5th Special Commission of the Permanent Bureau of the Hague Conference and the United States expert to the article 13b working group. Stephen is both an attorney in the United States, and a solicitor in Scotland and England & Wales. Stephen's Khalifa v. Shannon case resulted in a $4 million verdict against the abductor and established the new torts of custody and visitation interference. More details at www.mslaw.com.
Languages Spoken: English (fluent), Italian (fluent), French (conversational)
Practice Areas: Appeals, Child Custody/Residence/Visitation/Contact, Child Support, Cohabitation, Custody/Residence/Visitation/Contact, Divorce, Domestic Abuse/Violence/Protection Orders, Emergency Procedures/Injunctions, Enforcement: Child Custody, Enforcement: Child Support, Enforcement: Property Division, Enforcement: Spousal Support, Finance: Capital Provision, Finance: Pensions/Superannuation/Retirement and Employment Benefits, Finance: Property Issues, Finance: Taxation, Finance: Trusts, Hague Convention/Child Abduction, Mediation, Modification/Variation: Child Custody, Modification/Variation: Child Support, Modification/Variation: Property Division, Modification/Variation: Spousal Support, Parentage/Paternity, Pre-nuptial/Post-nuptial Agreements, Relocation/Removal from Jurisdiction, Same Sex Partnerships, Spousal Support/Maintenance/Alimony
US Counties: Washington, D.C., Maryland.
---