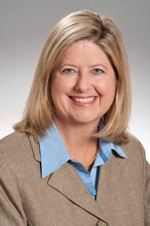 ---
Contact Details
Boyd Collar Nolen Tuggle Roddenbery LLC
3330 Cumberland Boulevard
100 City View, Suite 999
Atlanta
Georgia
30339
U.S.A.

+ 1 (770) 953-4300
+ 1 (770) 953-4700
---
Profile
She has focused practice on all aspects of family and domestic relations law since 1987 and has been privileged to hold many leadership positions in the legal profession, including being a Fellow of the Georgia Chapter of the American Academy of Matrimonial Lawyers, 2013-2015 Treasurer, 2015-2017 Secretary, 2017-2019 Vice Chair of the Georgia Chapter, a master of the Charles Longstreet Weltner Family Law Inn of Court, past chair of the Family Law Section of the State Bar of Georgia, Board Certified Family Law Advocate by NBTA, Past Trustee and member of the Executive Committee of the Board of Trustees for the Institute of Continuing Judicial Education, member of the State Bar of Georgia Bar of Governors since 1994, and former chair of the commission on Continuing Lawyer Competency. Frequently speaks on family law topics throughout Georgia and has published many articles on family law for Continuing Legal Education seminars. Is co-author of family law legislation. Is the recipient of the Joseph Tuggle Professionalism Award. In addition to trial experience, has extensive expertise in resolving cases by mediation and settlement. Fully-trained mediator and late-case evaluator.
Languages Spoken: English
Practice Areas: Adoption, Child Custody/Residence/Visitation/Contact, Child Support, Cohabitation, Divorce, Domestic Abuse/Violence/Protection Orders, Emergency Procedures/Injunctions, Enforcement: Child Custody, Enforcement: Child Support, Enforcement: Property Division, Enforcement: Spousal Support, Finance: Capital Provision, Finance: Pensions/Superannuation/Retirement and Employment Benefits, Finance: Property Issues, Finance: Taxation, Finance: Trusts, Mediation, Modification/Variation: Child Custody, Modification/Variation: Child Support, Modification/Variation: Property Division, Modification/Variation: Spousal Support, Parentage/Paternity, Relocation/Removal from Jurisdiction, Same Sex Partnerships, Spousal Support/Maintenance/Alimony
US Counties: Fulton, Cobb, DeKalb, Gwinnett, Cherokee, Forsyth, Hall, Bibb, Paulding, Carroll, Clayton, Oconee, Douglas, Fayette, Henry, Bartow, Coweta, Rockdale, Fannin, Gilmer, Walton, Spalding, Habersham, Chatham, Greene, and Glynn
---