Farewell and Welcome
Posted: 21 Feb 2022 by Marlene Eskind Moses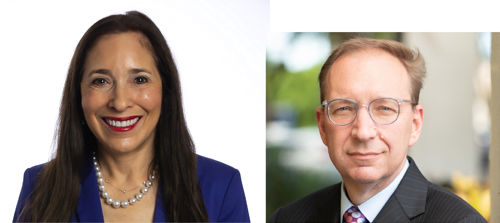 A Farewell Speech upon the installation of King Sass
February 19, 2022
Tonight is the night my reign comes to an end.
I am grateful to each of you for being my friend.
We have endured rough times and pandemic diseases.
We have masked our faces and tried to avoid sneezes.
We have cancelled our meetings, hotels and flights
What dread we have dealt with in mornings and nights.
Our Kingdom was shaken, our best plans were blocked
Our deposits were kept and our hotels were locked.
Queen Marlene had a reign of chaos and confusion
Mixed with cancellations, heart break and delusion.
But lo, from the beaches rose young Prince Tom.
A fine young lad who had been bred for the job.
King Don and Queen Diane from the Krewe of Sass
Nurtured their son to develop much class.
He started in the money house counting each pound
But once this job was mastered another was to be found.
He led some family lawyers in Palm Beach County
But he did not stop there as he was graced with much bounty.
He was sure to lead the whole IAFL Kingdom with glory
Hallelujah, as we roll to the next chapter of the story.
As I crown Thomas Julian as our new IAFL King,
We recognize that this is a second generation thing.
King Don served for two years in the same capacity.
He took us to Russia and Africa and filled us with glee.
As my tale comes to an end, I want to describe your King Sass
He will do a tremendous job you can bet your pass.
He is wise, brilliant, resourceful and handsome too.
An honorable and good man through and through.
We raise our glasses in a toast as King Sass is installed.
He will provide competence, care and contentment for all.
---