Ukraine: How family law responds to the war
Posted: 12 Sep 2022 by Oksana Voynarovska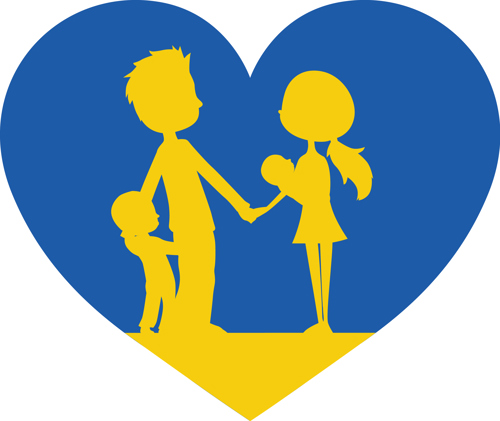 Emergency settings, such as warfare, often reveal practical drawbacks of the legislation, surplus bureaucracy regarding documents, or a complete inability to obtain particular services. Yet they also shed light on modern and digital solutions that will last even after the cessation of hostilities. Thus, amidst the initial collapse and current challenges, family law is adjusting so that it is able to respond to the war and to effectively regulate family relations.
Around 2 million Ukrainian children are abroad after they fled the war in Ukraine to seek safety from the shelling. This would not have been possible without the government temporarily lifting the obligation to notify and obtain the notarial consent of the second parent or authorization of the court. Though such consent is an efficacious mechanism for protecting the rights of custody and preventing child abduction in peaceful times, it is an unnecessary obstacle endangering the lives of both a child and parents during warfare. If parents are unable to travel, a child may now cross the border if accompanied by one of the relatives (grandparents, adult siblings) and provided they have proof of the family relationship. Any other individual wishing to accompany a child needs the written consent of one parent which has been certified by the tutorship and guardianship agency.
The growing number of orphans during the war is sadly inevitable. As the Russian missiles land on the houses of civilians, children lose their parents and desperately need care. At the same time accelerated or simplified adoption procedure may violate children's rights. It is possible though to ease some formalities and digitalize the process. Now, the citizens of Ukrainian who wish to adopt or take care of an orphan can apply either in person or online via a national web portal in order to obtain the status of adopting parents and schedule online consultations. The platform automatically uploads documents from various databases, thus saving the applicant's time and efforts. Moreover, the government has reduced the timing for verification of an application, inspection of living conditions, as well as for completion of basic courses in caring for this category of children.
On the contrary, the procedure of international adoption has been suspended due to a number of problems: many children were either internally displaced or evacuated abroad; some orphans have indefinite status as their parents or relatives may still be alive; it is problematic to organise a meeting of children and the foreigners as well as to verify the documents of the latter; and some national authorities are unable to work to full capacity because of constant shelling and are therefore unable to grant their consents to the adoption. Hence, this sphere of family law currently remains shrouded in uncertainty.
In the first half of 2022, approximately 100,000 marriages were conducted. The importance of a marriage during the war is crucial since it allows to regulate the status of common property as well as to guarantee certainty in case of inheritance or social security. Within a pilot project "Marriage in One Day", couples may register their wedlock almost in every registry office of their choice within one day. Though launched in 2016, this project has acquired new meaning in light of recent events. Likewise, during martial law, if one of the future spouses is a conscript, he or she may apply to the commander in order to marry in absentia. Such an application once certified by the commander is then transmitted to a registry office and is recognized as consent to the wedlock. If possible, the conscript may take part in the ceremony via video link.
Thus, in warfare settings, family law gains new features such as paperless format, digitalisation, and speedy procedures in order to overcome challenges and to protect the interests of people. But at what cost does this come?
IAFL Fellow, Ukraine
---