President's Blog, October 2023
Posted: 23 Oct 2023 by Rachael Kelsey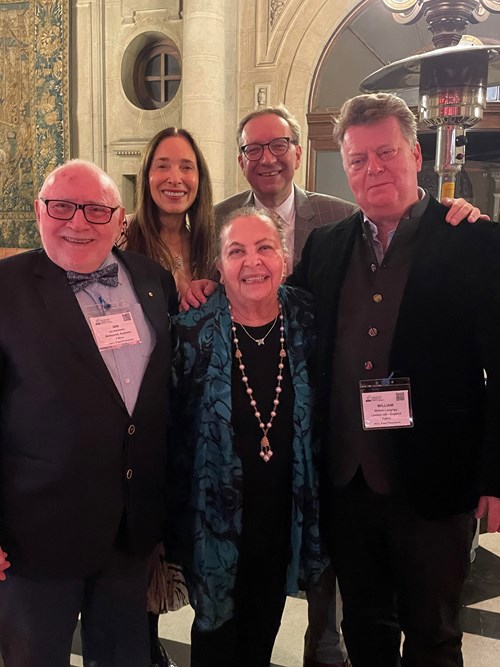 Welcome to my first blog as President! After a wonderful meeting in Santiago I
hit the ground running and write this from an airport in Nairobi (more to follow on that wonderful trip in the coming days)!
The plan is to be in touch with you all regularly, and I had meant to pen something before now, but, well, life…. You will be spoilt this month, with another wee report on Kenya, but meantime, I wanted to start with some thanks, to make some promises (so that you hold me to them) and to give you the headlines of the projects that I will be focussing on during my presidency.
Thanks to our Past President
Thanks first…. Tom demitted office as President in Santiago and we owe him an enormous debt of gratitude for all he has done for IAFL; not limited to his faithful stewardship of our finances during his (lengthy) time as Treasurer, and his wise and strategic vision for the Academy, which lead, inter alia, to the creation of the Asia Pacific Chapter; significant growth of the Academy worldwide, and institutional stability for us in the midst of multiple hugely important, though profoundly unsexy, issues, not limited to an overhaul of our bylaws and assorted IT, association management and covid-related issues.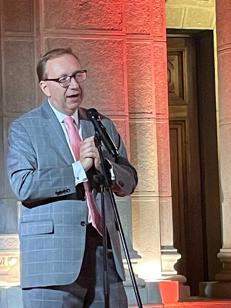 Tom likes to characterise himself as an operations man - but that does not do justice to all that he has done for us. What has distinguished his (considerable) time in office, and what lies behind the success of these, and innumerable other, operational matters, are facilities that go beyond the mere operational: his intellect, creativity, vision, his ability to persuade and engender a spirit of cooperation and collegiality.  
We are fortunate that Tom will continue to serve on the Executive Committee for a couple more years and I certainly shall be relying on his judgement and wisdom during that time. I know that he will support me, and us, and we are lucky indeed to have him as part of our family now, and in the years to come. I know you will join me in thanking him for his service to IAFL.
President's Priorities 2024
As a consequence of the incredibly positive place that Tom leaves the Academy in, I am fortunate to be able to focus during my term of office on projects for which I know there is a great passion in the Academy. There are three headlines:
diversity, equity and inclusion to be at the heart of all we do;
to focus on finding the best people in parts of the world where we are currently under or unrepresented, and
to develop and strengthen relationships with other organisations who share our objectives and values.
This work will benefit the Academy as a whole, fellows individually and, at the risk of sounding slightly grandiose, children and families around the world. I am incredibly touched by the enthusiasm from fellows to whom I have already spoken, and shall be in touch in the months to come, to put meat on the bones of how we deliver action on these objectives.
Finally, truth be told, part of the reason that this message has been delayed is because I have been a little lost about how best to come to you with this positive message, when we are in the midst of such human tragedy in Israel and Gaza. Finding the right words is impossible, but please know that my thoughts are with those of you whose families, loved ones and friends are affected.
Rachael Kelsey
IAFL President 
---