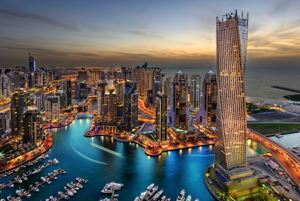 The IAFL Family Law Conference in Dubai, was held at the H Hotel from Monday 12th to Wednesday 14th November 2018. It brought together Lawyers from the region and further afield to talk about international family law issues. 

This vibrant city was a perfect location for the conference and delegates were able to network and relax during the warm evenings at outdoor events. The highlight was a dinner at Abd El Wahab, overlooking the Burj Khalifa fountains which put on a spectacular show every 30 minutes.
The conference was generously sponsored by the following firms, to whom IAFL is extremely grateful:-
Al Rowaad Advocates & Legal Consultants
Al Gharib & Associates, Advocates and Legal Consultants
Charles Russell Speechlys LLP 
International Advocate Legal Services
Leichter Leichter-Maroko LLP
Expatriate Law
Please find below links to the education programme, papers, delegate list and details of CPD hours for the conference.
---