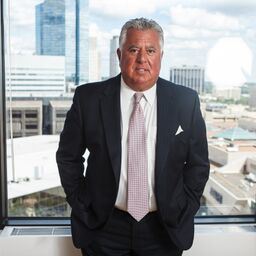 ---
Contact Details
Nolletti Law Group PLLC
One North Lexington Avenue
15th Floor
White Plains
New York
10601
U.S.A.

+ 1 (914) 831-7000
+ 1 (914) 831-7055
---
Profile
Fellow in the American Academy of Matrimonial Lawyers. James Nolletti began his career as a criminal prosecutor in the Westchester County District Attorney's Office in White plains, N.Y. Having served clients in numerous and notable cases at both the trial and appellate court levels for three decades, gained broad expertise and recognition as a diligent and successful matrimonial trial attorney. James Nolletti has also lectured and been published in his areas of expertise. Mr. Nolletti provides his clients with the security and peace of mind resulting from representation by an experienced New York divorce lawyer and an assertive, client-centered team of professionals dedicated to providing prompt, efficient, and exceptional legal services.
Languages Spoken: English
Practice Areas: Appeals, Child Custody/Residence/Visitation/Contact, Child Support, Divorce, Domestic Abuse/Violence/Protection Orders, Emergency Procedures/Injunctions, Enforcement: Child Custody, Enforcement: Child Support, Enforcement: Property Division, Enforcement: Spousal Support, Finance: Property Issues, Hague Convention/Child Abduction, Modification/Variation: Child Custody, Modification/Variation: Child Support, Modification/Variation: Property Division, Modification/Variation: Spousal Support, Parentage/Paternity, Pre-nuptial/Post-nuptial Agreements, Relocation/Removal from Jurisdiction, Spousal Support/Maintenance/Alimony
US Counties: Westchester, Rockland, Putnam, Dutchess, Nassau, Suffolk, New York.
---