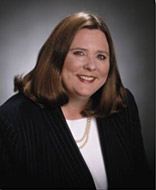 ---
Contact Details
Laura Dale & Associates, P.C.
1800 St. James Place, Suite 620
Houston
Texas
77056
U.S.A.

+ 1 (713) 600-1717
+ 1 (713) 600-1718
---
Profile
Laura Dale is the Principal of Laura Dale & Associates, P.C. specializing in family law in Harris County, Texas and surrounding counties. She is Board Certified in Family Law, by the Texas Board of Legal Specialisation, and is Legal Counsel to the Consulate General of France, Houston Texas. Practices in the area of family law involving high conflict divorce and custody cases, and international abduction brought under the Hague Convention. Fluent in French, is a certified mediator, parenting co-ordinator, and collaborative lawyer. Received her JD from South Texas College of Law and is licensed by the Texas Supreme Court, and admitted to practice in the United States Court of Appeals for the Fifth Circuit, the United States District Court Southern District, Northern District, Western District and Eastern District. Received a BA from the University of Texas where she majored in psychology. Obtained a master's in psychophysiology and a doctoral degree in neuroscience from Université Louis Pasteur, Strasbourg, France.
Languages Spoken: English, French
Practice Areas: Child Custody/Residence/Visitation/Contact, Child Support, Cohabitation, Collaborative Law, Divorce, Domestic Abuse/Violence/Protection Orders, Emergency Procedures/Injunctions, Enforcement: Child Custody, Enforcement: Child Support, Enforcement: Property Division, Enforcement: Spousal Support, Finance: Capital Provision, Finance: Pensions/Superannuation/Retirement and Employment Benefits, Finance: Property Issues, Hague Convention/Child Abduction, Mediation, Modification/Variation: Child Custody, Modification/Variation: Child Support, Modification/Variation: Property Division, Modification/Variation: Spousal Support, Parentage/Paternity, Pre-nuptial/Post-nuptial Agreements, Relocation/Removal from Jurisdiction, Spousal Support/Maintenance/Alimony
US Counties: Harris, Galveston, Montgomery, Ft. Bend, Brazoria, Austin and I will appear in Federal Court in any jurisdiction for cases brought under the Hague Convention.
---