IAML South African Studentship Winner 2014
Posted: 06 Nov 2014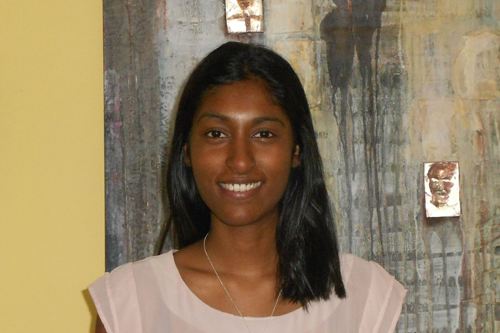 IAML is very pleased to report that the recipient of the third IAML South African Travel Studentship is Alicia Haripershad from the University of Cape Town.
Alicia (pictured right) sounds like a very talented young woman. Her winning essay is on same sex marriage and impressed the judging panel, who liked her use of recent reported and unreported South African case law and also the comparison with the UK.  Alicia comes with the wholehearted and enthusiastic recommendation of the Dean and others from her Law School.  Her essay may be accessed through the link below.
Alicia has expressed a preference for a studentship in either the US (preferably New York or Los Angeles) or the UK (preferably London) for 3 weeks in June or July 2015 and IAML is currently seeking potential hosts and sponsors. 
IAML is delighted that a candidate of such outstanding ability has won the third South African Travel Studentship.  The award underlines the importance of attracting the most talented young lawyers to international family law.
---