IAFL Cambridge University Travel Studentship 2017
Posted: 01 Sep 2017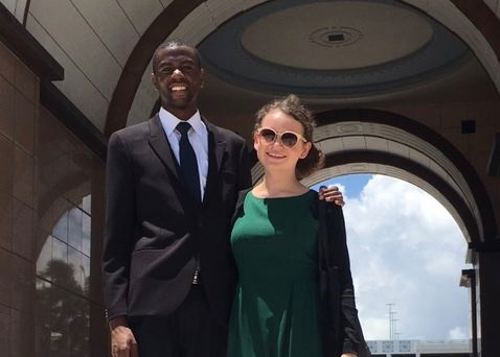 Please find a moment to read the report of the winner of the 2017 IAFL Cambridge travel studentship, Sylvie Armstrong.  Sylvie travelled to Florida and was hosted by IAFL Fellow Melinda Gamot.
IAFL are very pleased to hear how much Sylvie enjoyed this experience:
"Getting to chat with Melinda, members of her firm, and a number of judges and other professionals has truly confirmed my interest in family law. It has shown me how dynamic it is on a daily basis, and the importance of engaging with the underlying normative aspects of the debates – even outside a purely academic context. The convivial atmosphere of the attorneys and the more 'human orientated' approach, often lost at university amongst the expectations of a corporate career, was something I really enjoyed. I can't thank the IAFL enough for such an amazing opportunity!"
IAFL would like to echo Sylvie's thanks in particular to David Salter who set up and has overseen the Cambridge Studentship scheme and Melinda Gamot, her family and her firm for being such a wonderful hosts.


---