IAFL USA Travel Studentship 2019
Posted: 20 Aug 2019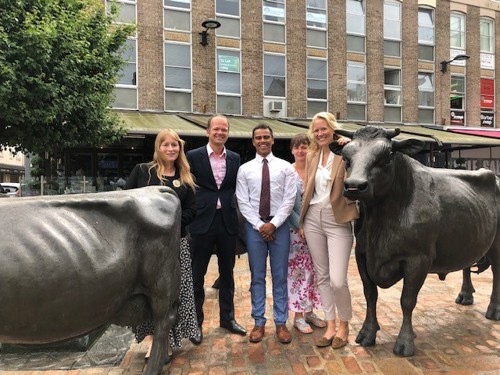 In July/August this year, Corbett Le Quesne of Jersey, Channel Islands hosted their second International Academy of Family Lawyers Studentship. Myell Mergaert joined Corbett Le Quesne from San Francisco where he is now entering his final year of Law School at the University of California.
IAFL are delighted to hear how much Myell enjoyed this experience:
"Overall, my two weeks working under Barbara Corbett at Corbett Le Quesne have been nothing short of amazing. Helping the firm create tangible results for real families is an experience I will hold onto as I enter into my legal career. I cannot thank the IAFL, my Professor Jo Carrillo, and most importantly the team at Corbett Le Quesne enough for this wonderful opportunity. You all made me have the experience of a lifetime and I am so humbled by it."
IAFL would like to echo Myell's thanks to Fellow Barbara Corbett and the team at Corbett Le Quesne for being such wonderful hosts!
---