Ukraine: The Protection of Vulnerable Children in the time of War
Posted: 3 Oct 2023 by Oksana Voinarovska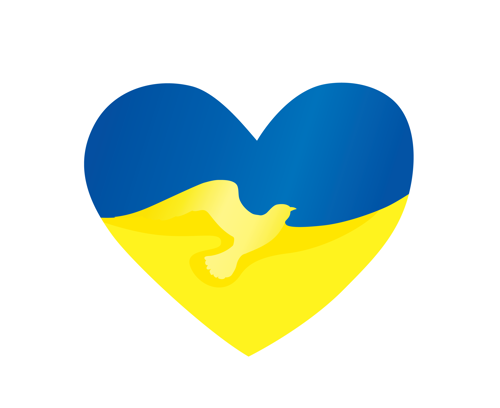 The impact of war on a nation extends far beyond the battlefield, seeping into the very fabric of society and the lives of its people. Within this context, family law takes on a profound significance, addressing not only the intricacies of divorce and custody, but also the protection and well-being of vulnerable children and families caught in the tumultuous wake of conflict.


Registration of birth

During this period of martial law, the process of registering a newborn child has been streamlined. The only requirement is the presentation of a paper medical birth certificate (form 103/о). In situations where healthcare providers are unable to complete the standard Medical Birth Certificate (Form 103/о), they are required to issue a duplicate certificate in a free-form format without the need for an official seal.
Children's access to justice under martial law
During martial law, getting a child's opinion in court is challenging due to family relocation either within Ukraine or abroad. Court proceedings continue within Ukraine's borders, making it difficult to ensure the child's physical presence at their original pre-war residence. Procedural laws allow for video-conference participation in court hearings, either remotely through another court or personal devices. During war, only video-conferencing remotely through another court is possible as utilizing personal electronic devices becomes challenging due to the difficulty of removing a parent from the courtroom. As a result, it has been necessary to explore alternative methods for gathering the child's perspective. For instance, it can be via written evidence, through the involvement of psychologists or social workers, the implementation of new programs etc.

Another challenge arises in disputes regarding the mandatory participation of the guardianship and custody authority. Under Article 19 of the Family Code of Ukraine, the participation of the guardianship and custody authority is mandatory in most disputes regarding minors. Specialists of the relevant authority must provide the court with a written professional opinion on the resolution of the dispute. The war and the departure of many children abroad raise questions about the national authority's ability to get involved in these cases.
During proceedings, if the national guardianship authorities cannot assess a child's living conditions abroad, the court may consider a professional opinion from another state's relevant authority. This document, if properly executed, comprehensive and legalized, can be weighed alongside other case evidence.
The problem of orphans: adoption and residential institutions
Ukraine has over 700 children's institutions, many from the Soviet era. At the time of Russia's invasion in February 2022, due to poverty or parental inability, over 105,000 children were in residential institutions, the second-highest in Europe.
The process of placing children in foster care and temporary family arrangements during martial law has been made more accessible. The government has extended the duration children can stay in foster care without introducing any legal constraints. This has helped children without parents.

In a positive step, Ukraine introduced an online system allowing families to temporarily foster children during the war. By November 2022, over 2,000 families had completed applications and undergone the necessary training. Sadly, despite this effort, some children are still being placed into institutions, including children whose parents were injured or killed and those whose parents are facing mental health challenges due to the conflict. Furthermore, other children find themselves caught in the complexities of the child welfare system. The war has caused disruptions in legal processes related to adoptions, parents' ability to regain custody, and the cancellation of parental rights, often leading to suspensions or delays.
A coordinated strategy is urgently needed to safeguard children and prevent new institutionalizations. Russian forces compelled the relocation of children to occupied regions within Ukraine and even to Russia, violating laws of armed conflict. The UN received accounts of coerced transfers involving children from institutions across Donetsk, Kherson, Kharkiv, Luhansk, and Zaporizhzhia regions. These transfers led them to other regions under Russian occupation, and even to deportations into the Russian Federation.
Under the laws of armed conflict, the forced transfer and deportation of civilians from occupied regions are explicitly prohibited as war crimes. Additionally, a conflict party is barred from evacuating non-national children to foreign countries without written consent from their parents or guardians, except in temporary situations necessitated by urgent health or safety concerns. Notably, Ukraine has suspended intercountry adoption.
In summary, Ukraine's child welfare system continues to face complex challenges during the war, requiring immediate coordinated action to protect Ukrainian children from harm and to prevent further institutionalizations.
---