Resources: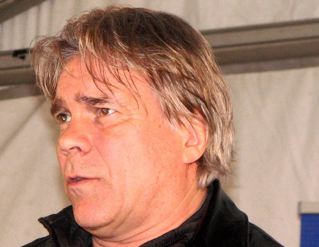 Einar Kárason is an Icelandic writer who has been writing since the late 1970s. He started his career with poetry in literary magazines and published his first novel in 1981.
He is best-known for his trilogy about life in one of the post war "barracks neighbourhoods" of Reykjavík, Þar sem djöflaeyjan rís (Where Devil's Isle Rises), Gulleyjan (The Isle of Gold) and Fyrirheitna landið (The Promised Land). The trilogy has been adapted into a stage play and a film. He wrote a book about the Sturlungar family clan, Óvinafagnaður, in which all the most famous Vikings from Iceland come together and finally battle for power over Iceland. Einar has also published short stories, children's books and travel books.
Einar Kárason has been on the board or acted as chairman for several Icelandic writing associations speaks to visitors to Iceland about his writings.